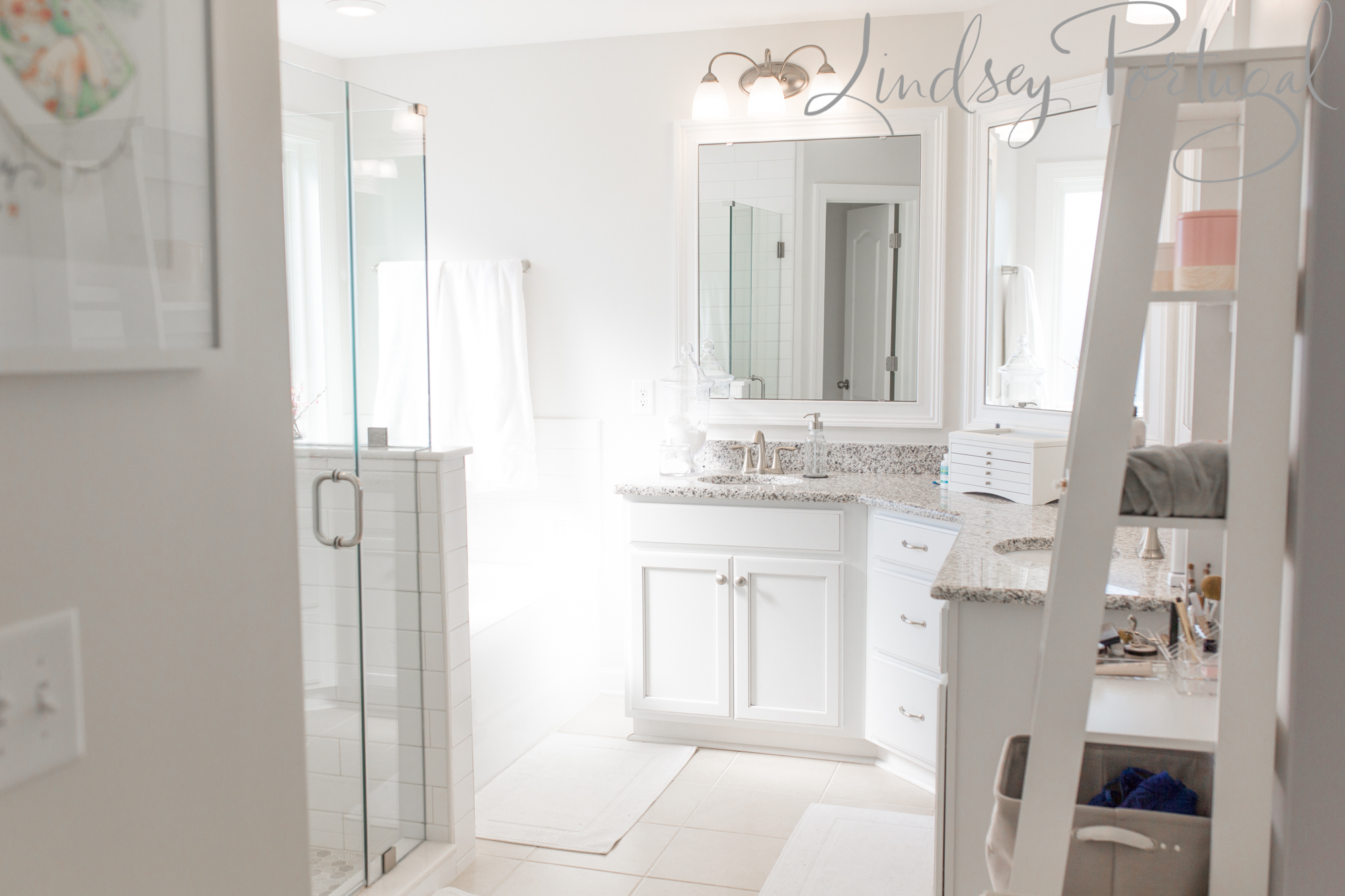 This post is a long time in coming. I just never found the right time to take the photos! From the moment we moved into this house, I have wanted to change this bathroom. The builder always puts in the most generic tile. I wanted a really white clean looking palette with true frameless glass.
We decided last year to use the tax return money to accomplish this goal! I am so excited we did. Because I am terrified of anything plumbing related, we did not do any of this job. Instead, we used Solid Rock Builders. They did an amazing job!
We decided to leave the bathroom tub because replacing it would have been out of our budget. I really would love a freestanding tub but the space is very cramped for that (maybe some day)! However, we tiled around it since drywall is horrible for moisture.
So here are the before photos (taken with my iphone) and some during photos.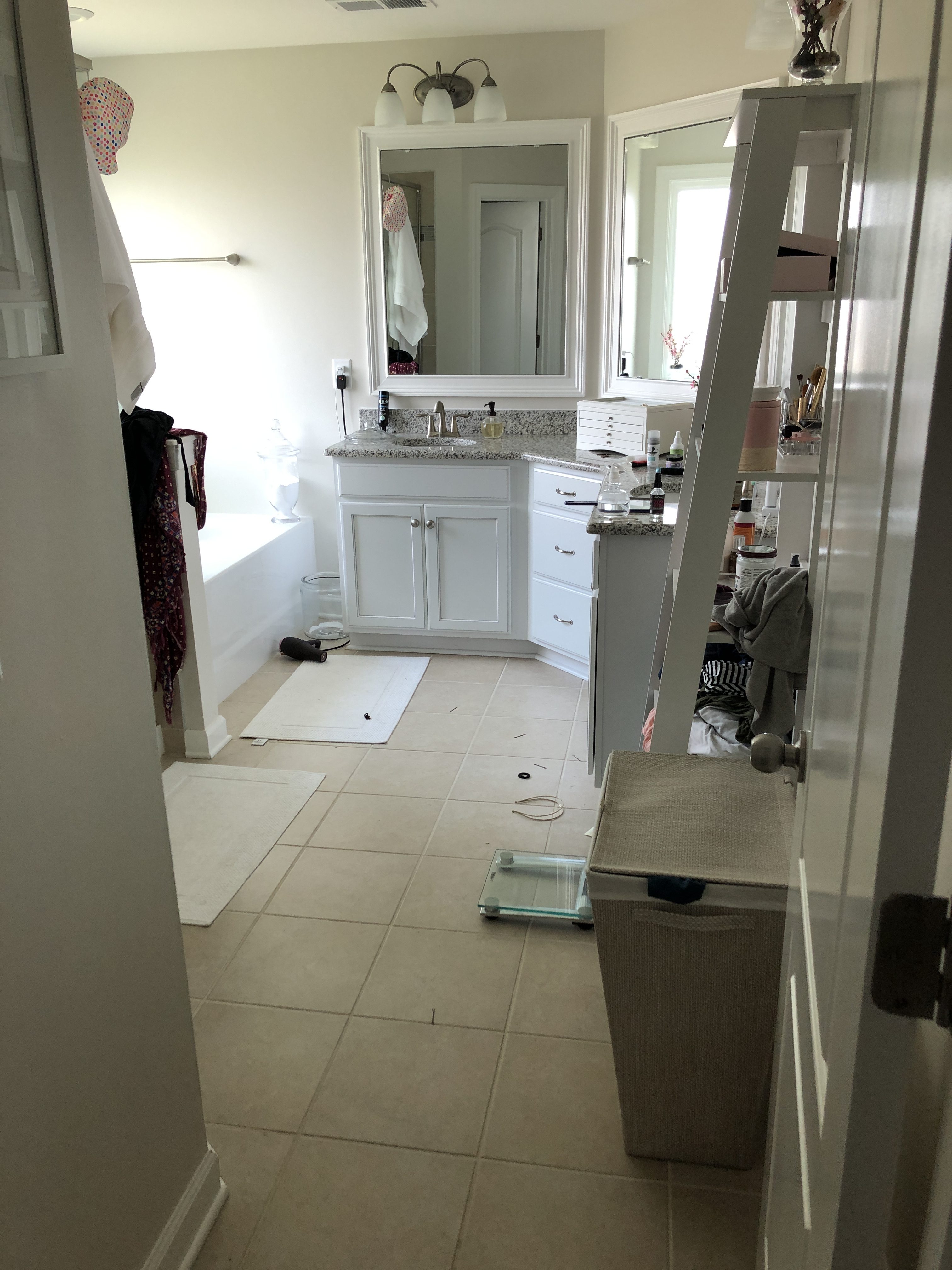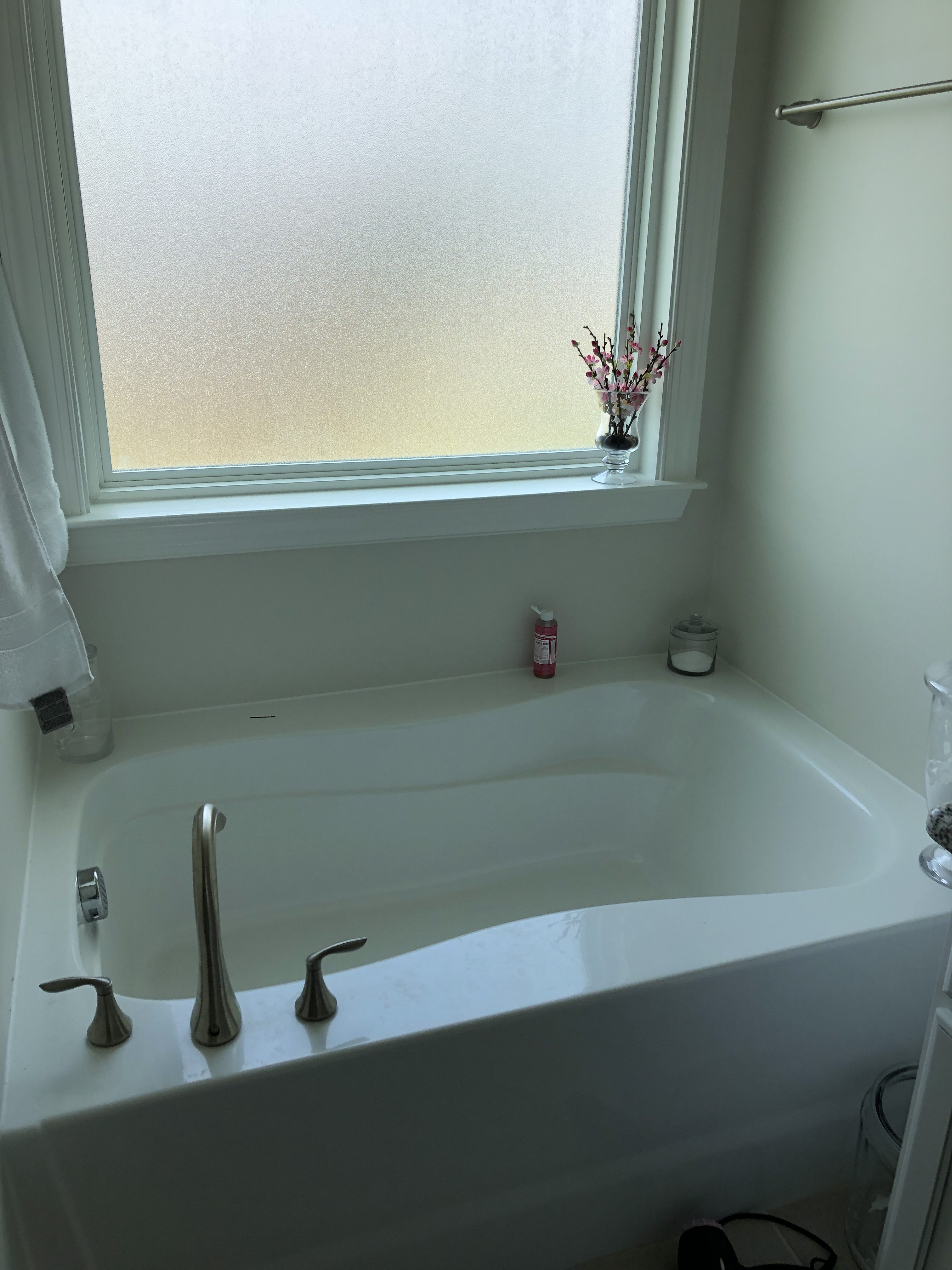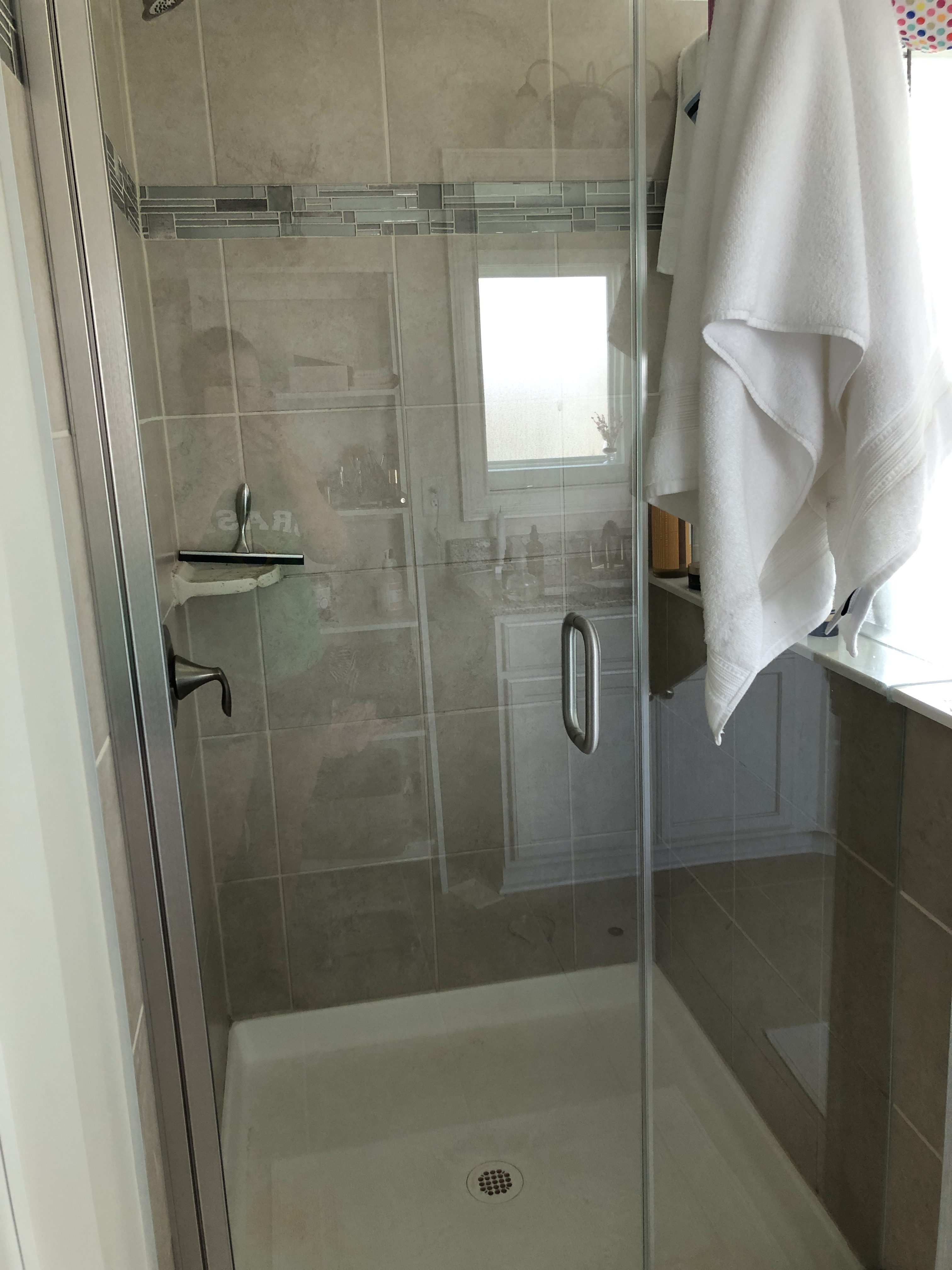 Here is the between! As a side note, this red stuff is SUPER toxic but it is needed to prevent mold and keep the shower waterproof. We left the house and opened the windows during this process!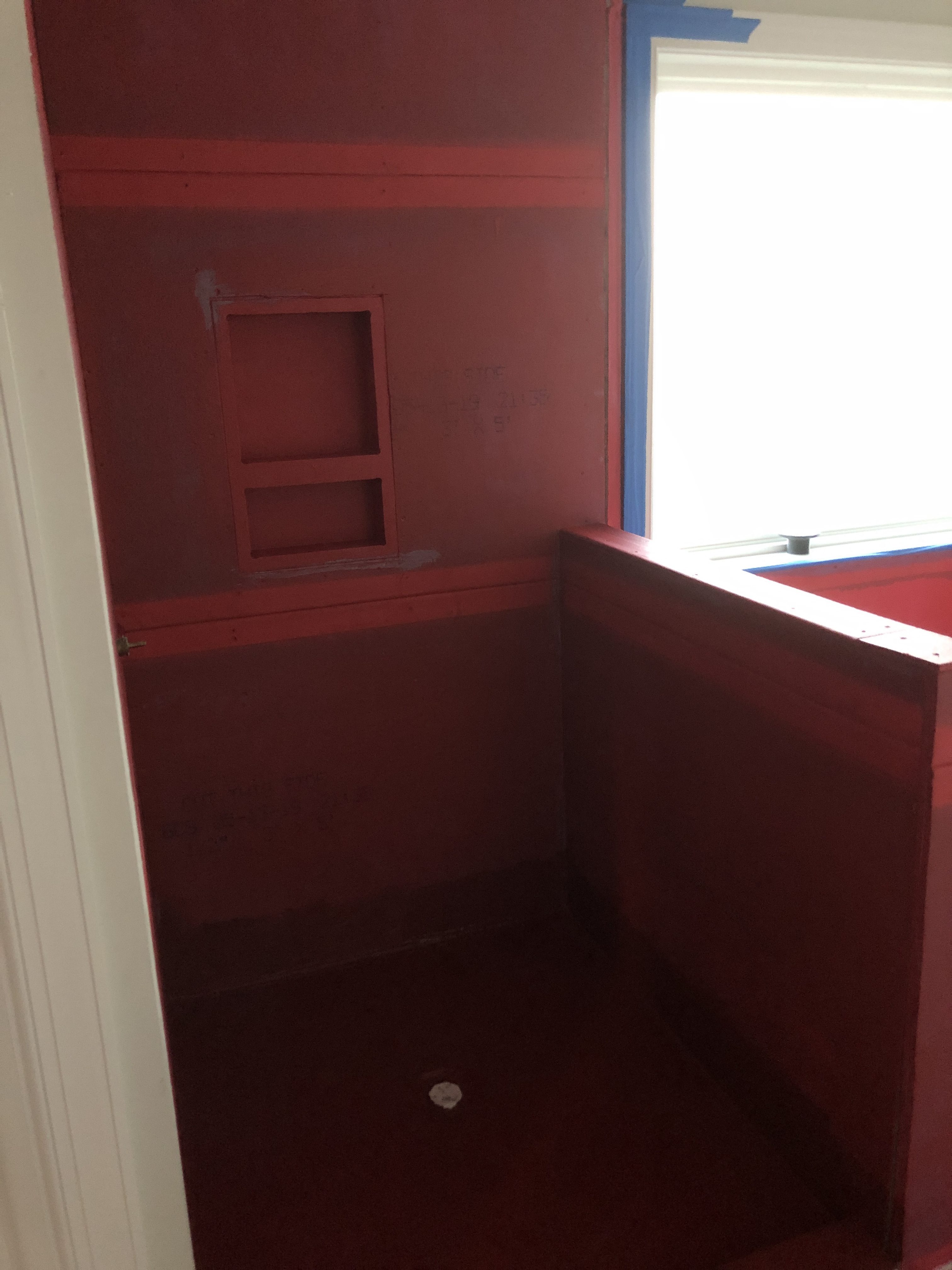 Here is the final product!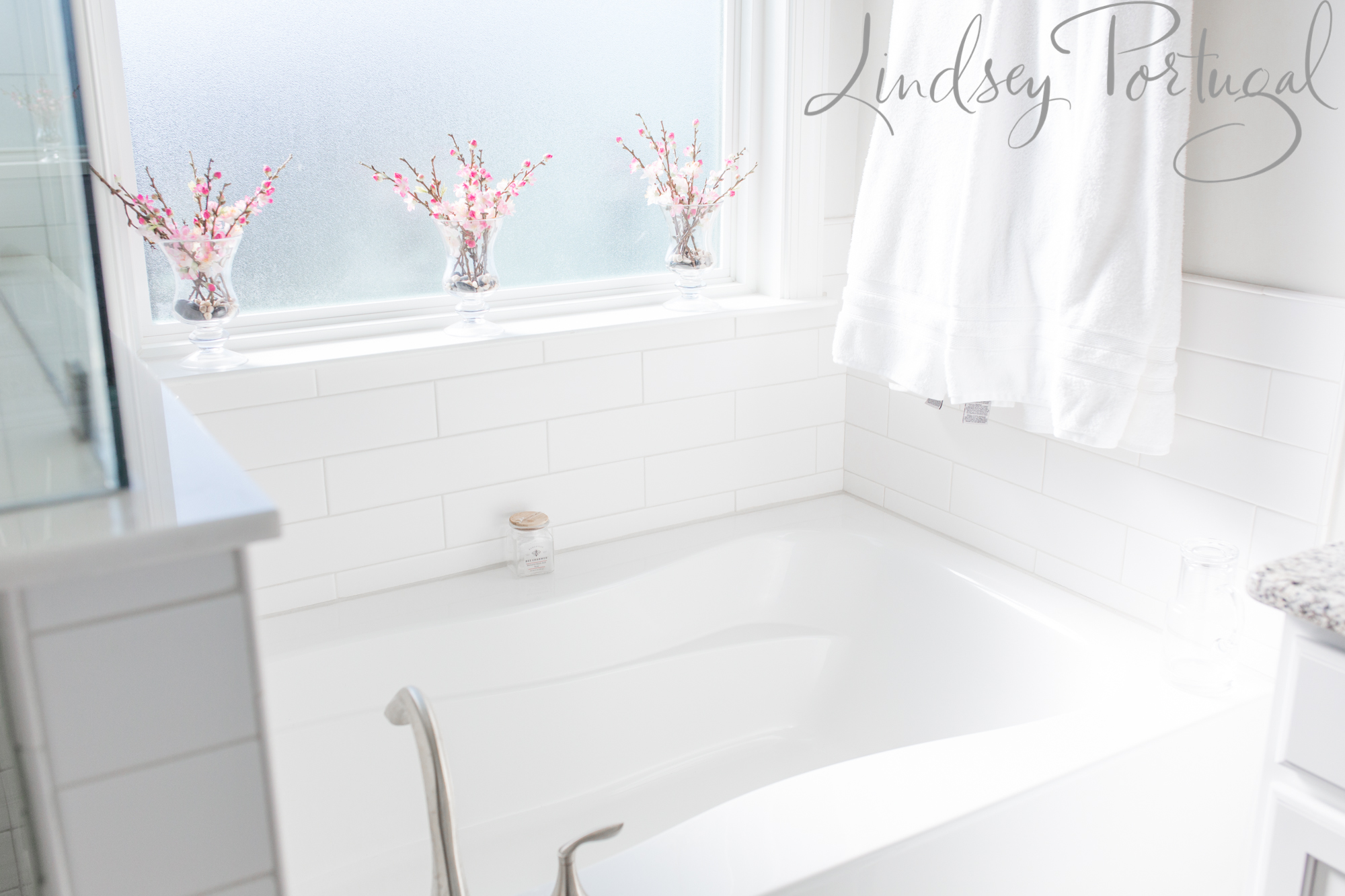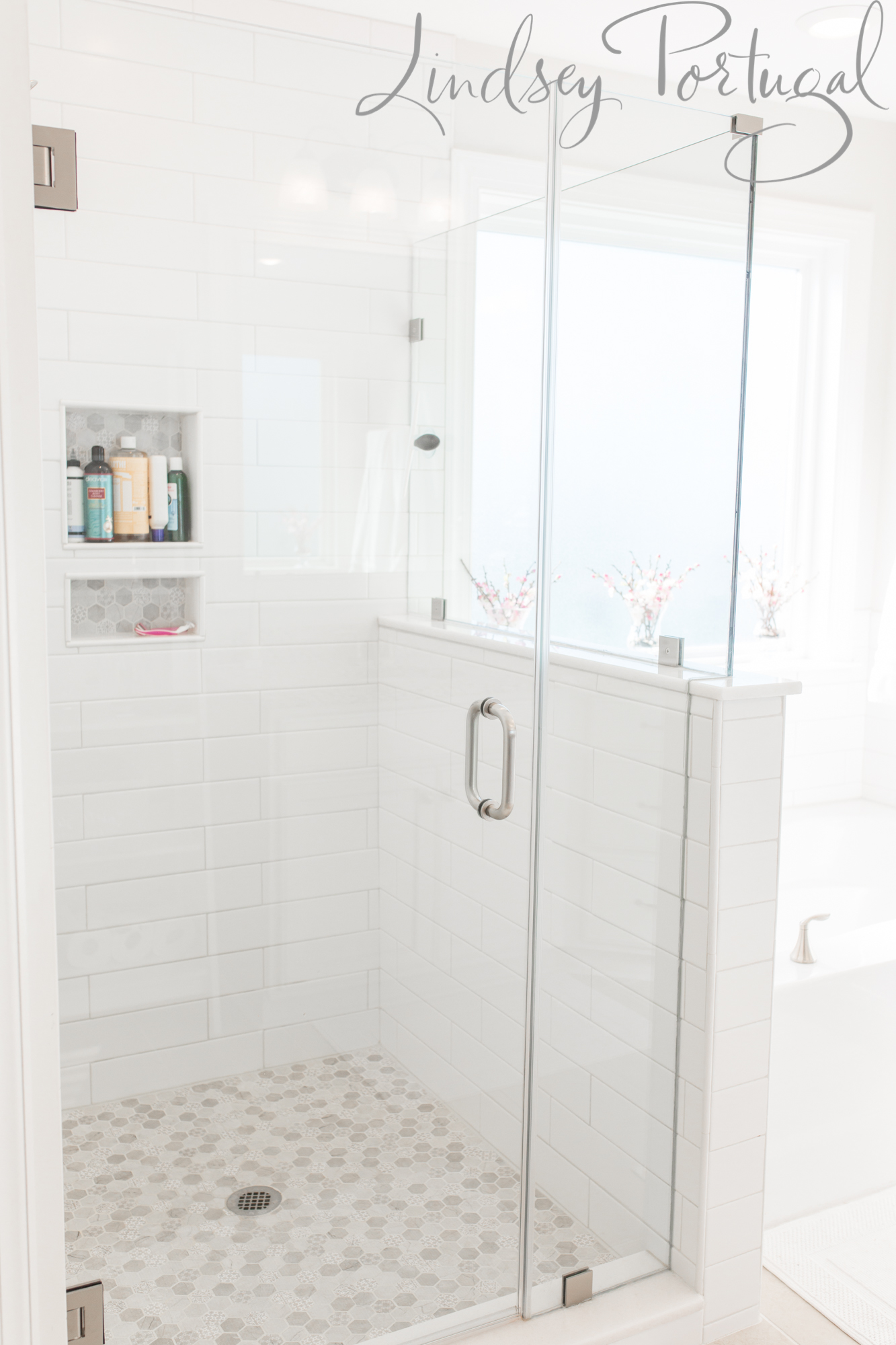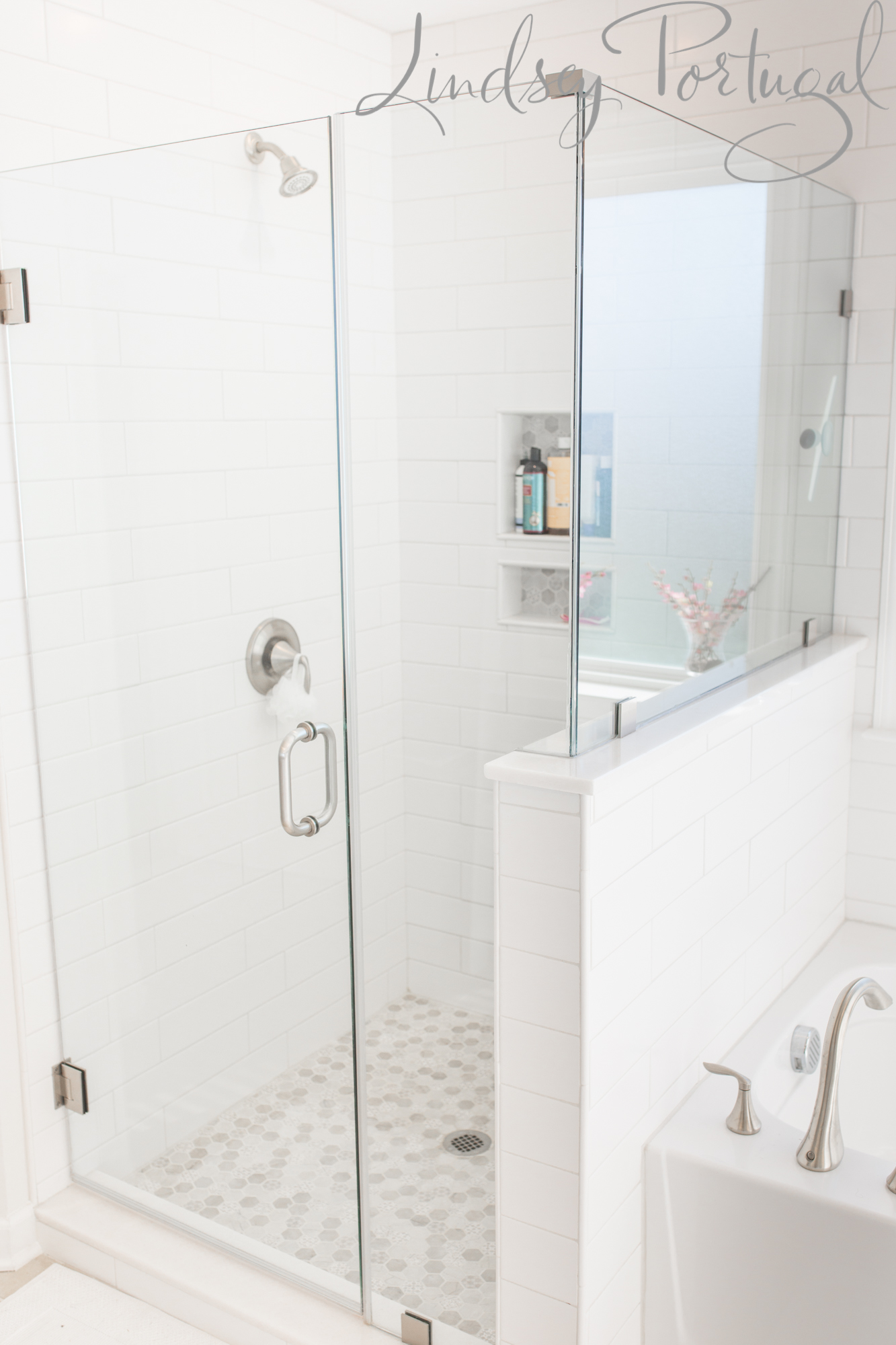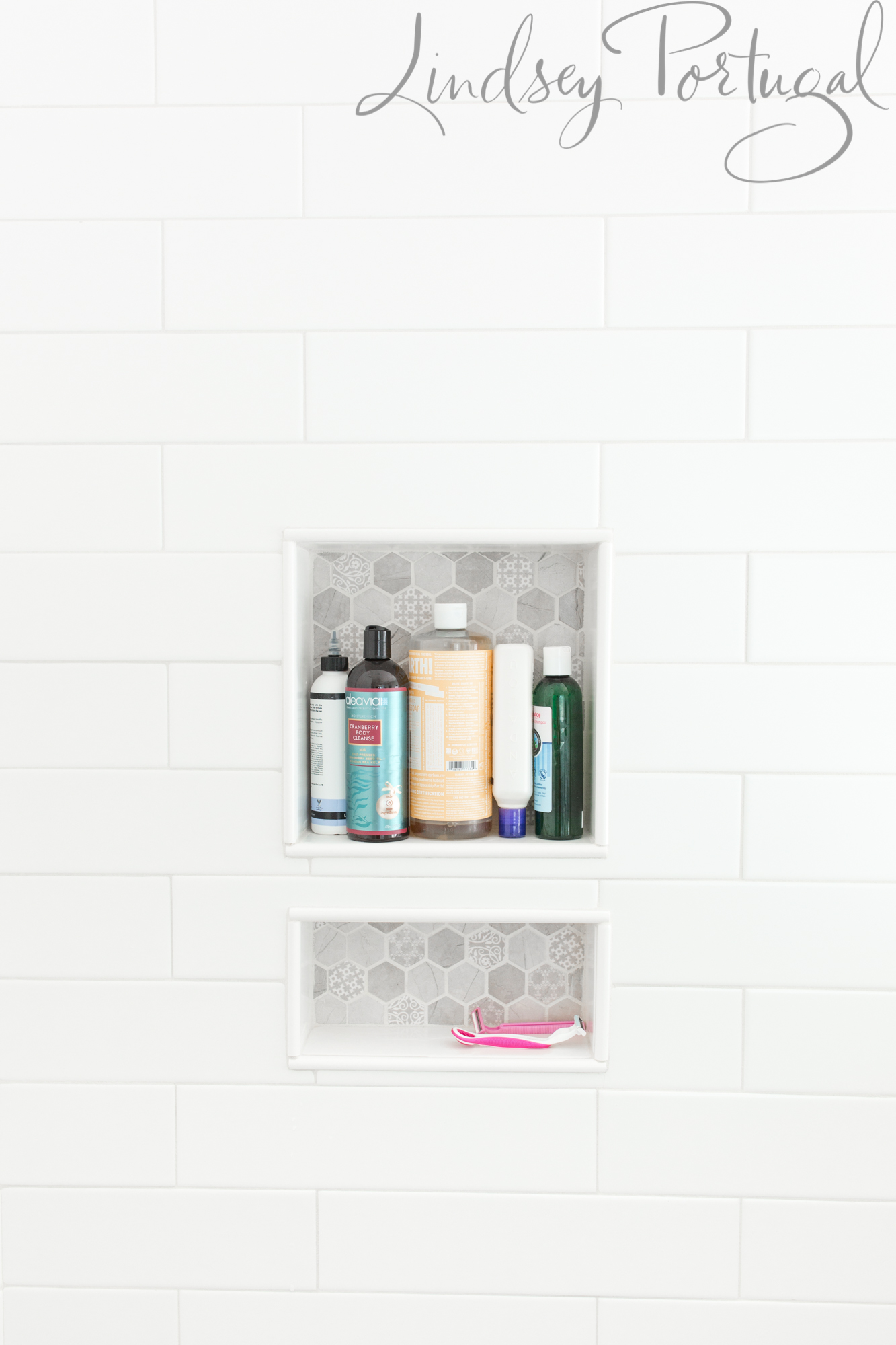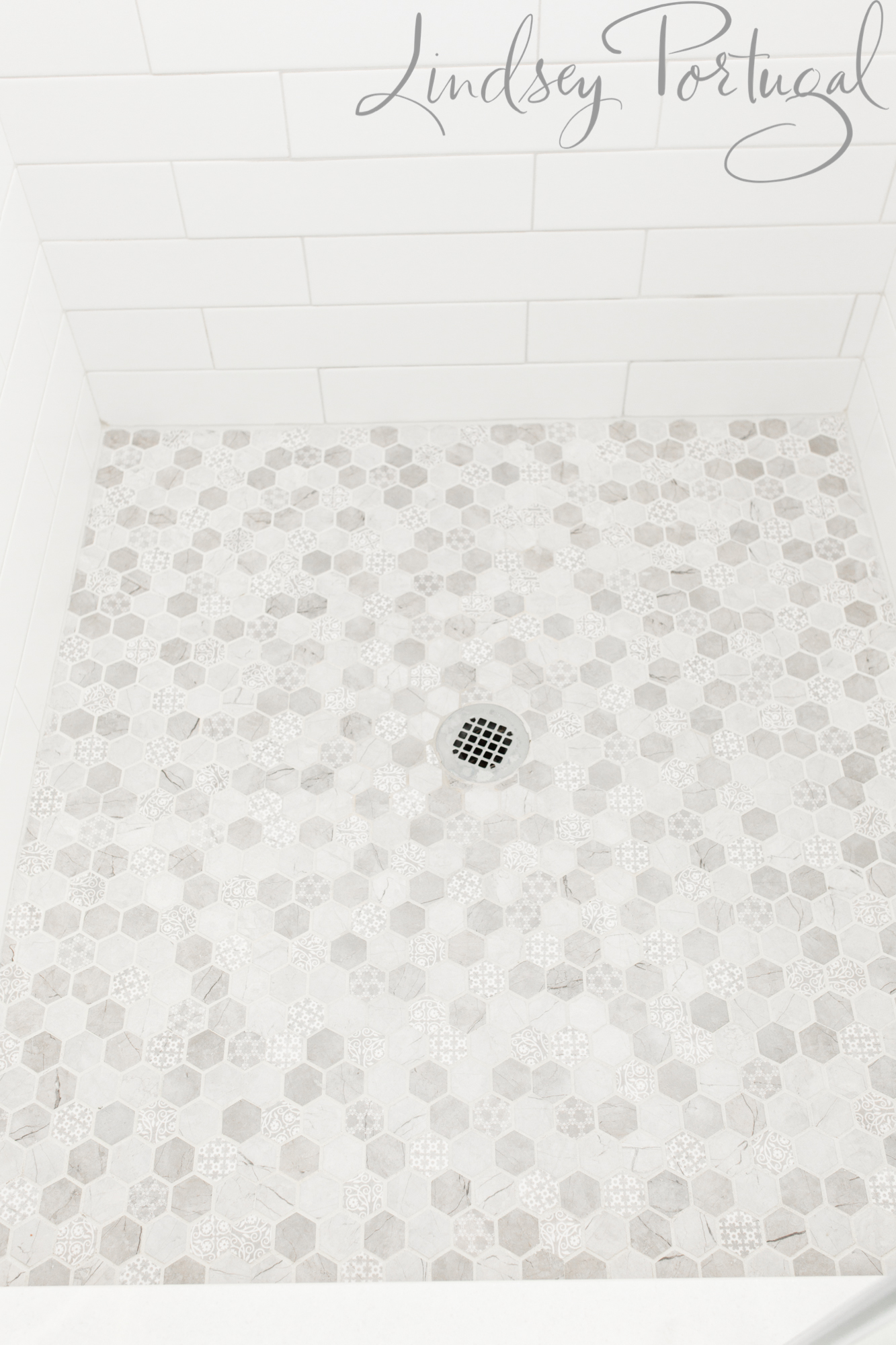 Since this is also a holistic blog, I feel like I would be remiss to not mention some very important things related to bathroom maintenance and mold. We had a mold specialist come into our home and give us some tips to PREVENT mold, so here they are:
These half walls are not idea if you are re-doing your bathroom. However, due to our existing tub we had to keep ours. The key to keeping this free of mold is to SQUEEGEE it! (yes squeegee the wall)
On that note – ALWAYS USE A SQUEEGEE. It not only will keep your glass looking pristine, it will encourage proper drainage and less moisture in the air.
Always run your vent! Run your vent from the moment you turn on the water, to the moment you leave the bathroom after getting ready.
Bleach does NOT clean mold. No matter what you have heard or read, it just makes it white. It might kill surface mold but it will not kill it deep down. Use cleaning vinegar, hydrogen peroxide, Thieves cleaner, or something like EC3 spray .
We are in LOVE with out bathroom and so happy we did it!