I have been promising this reveal for awhile. I have been super busy preparing for baby though! It also seems like every time I have the nursery ready for photos, I get another delivery of baby stuff that clutters it. I finally got it ready and took some photos today.
We kept the nursery pretty minimalistic because we know that we won't be living here much longer. However, I wanted a nice place to nurse, relax, and change diapers. I went with a very light woodland theme and I am very happy with how it turned out!
I can't wait to share with you all some reviews in the next couple months on some great baby products, so please stay tuned. For now… check out the nursery! Please feel free to share or pin this blog entry!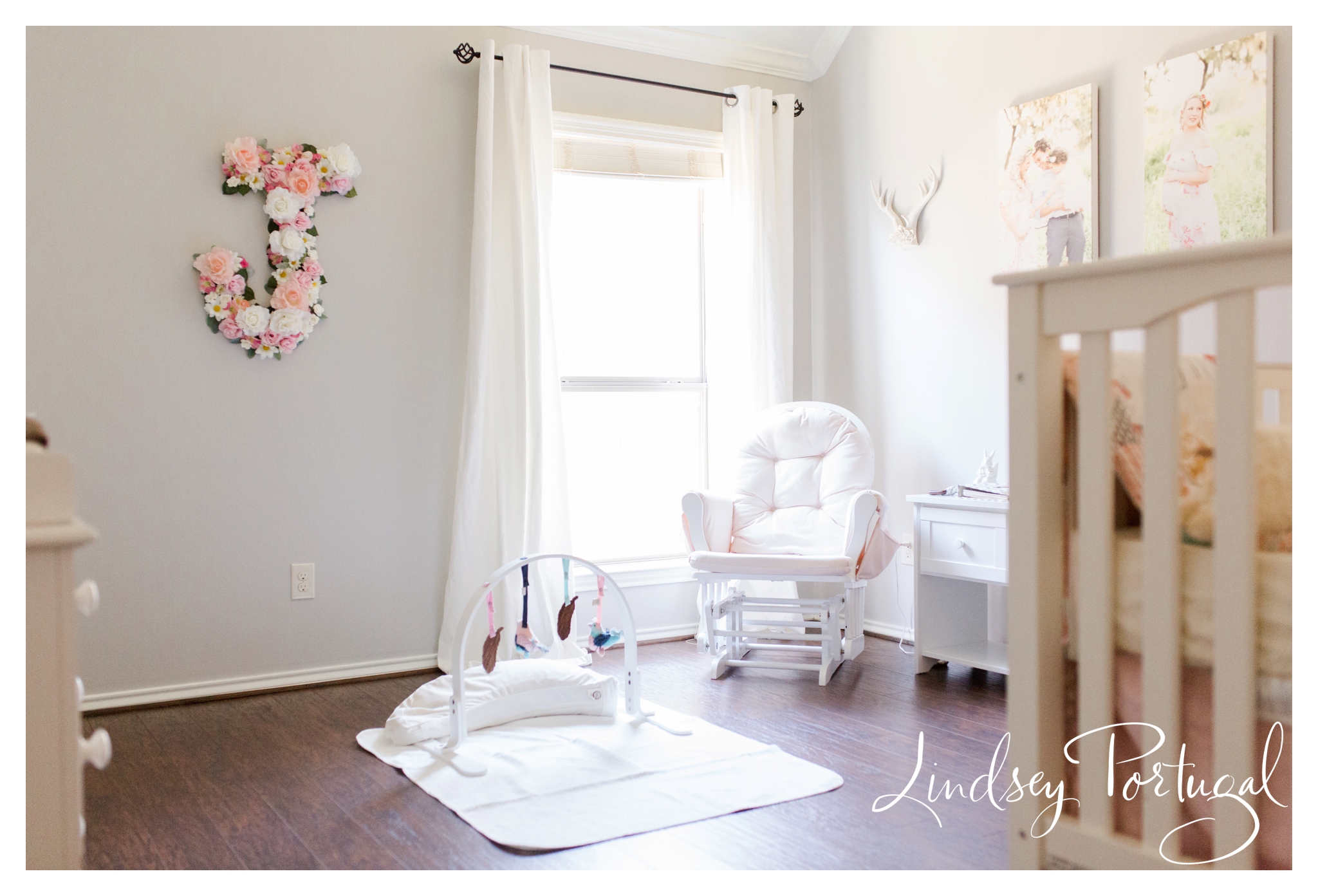 I created these floral letters for both of my girls. You can see my older daughter's room here . You can also see my blog entry on how I created these here.
I always love including maternity photos in my nurseries. When Noelle was a baby, I had three canvases in her nursery as well. These photos were taken by the wonderful Jennifer Gajevsky. Dress is by Plum Pretty Sugar.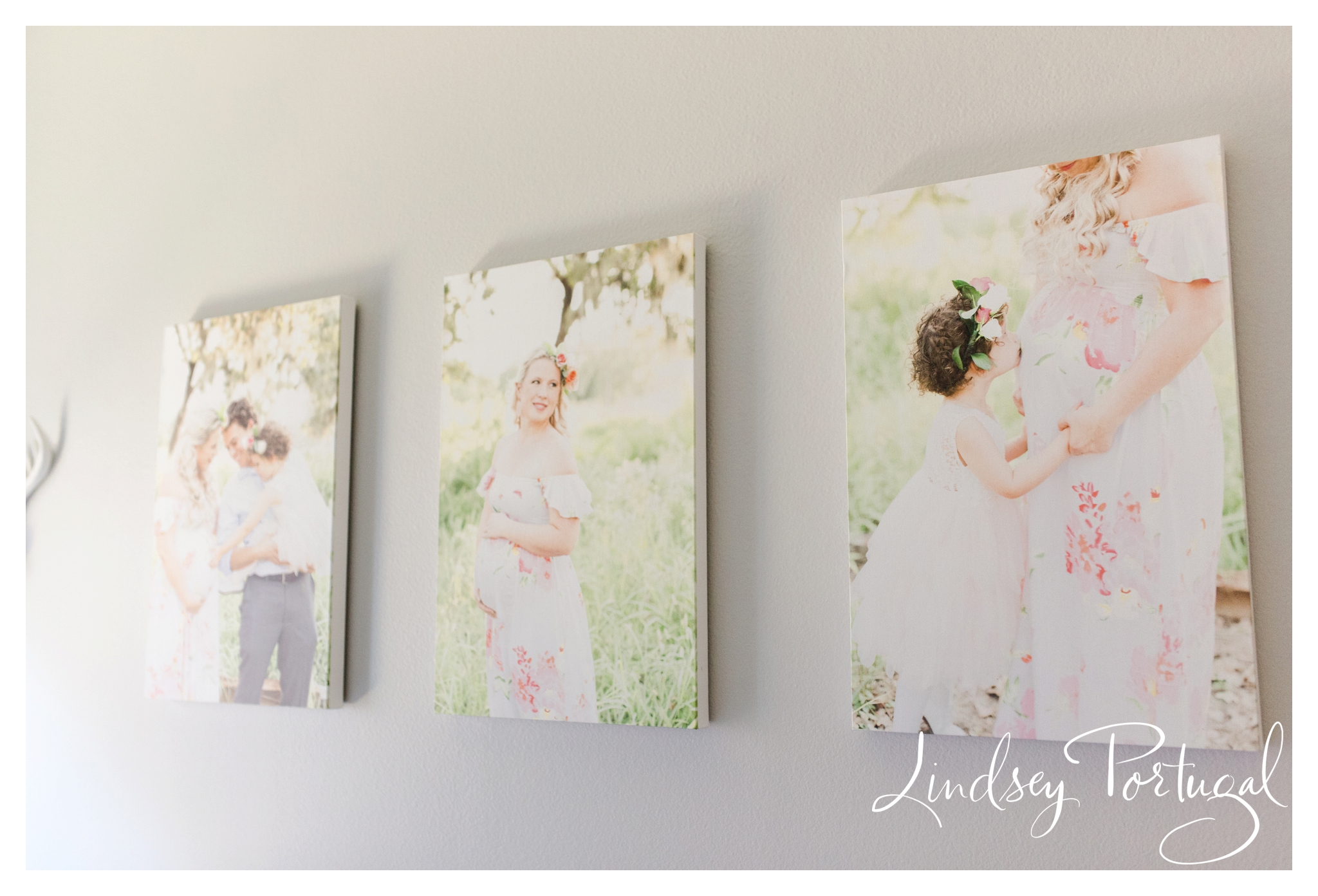 I love this play gym by Finn and Emma! I haven't had a chance to use it quite yet but I love that it is made out of solid wood. They are such a fabulous brand so I recommend checking them out if you haven't already. They have a variety of different play gyms with different toys and colors! As a natural mom, it is very important to me to make sure that my child is not chewing on something toxic, and that my products aren't off-gassing harmful chemicals! Finn and Emma fits the bill!
Also in this picture is an organic cotton Coyuchi blanket and my organic nursing pillow filled with buckwheat hulls (The Nesting Pillow). I will be reviewing both of these products in upcoming blogs but I have a set of Coyuchi sheets myself and I love them! I also absolutely LOVE the feel of The Nesting Pillow! It is perfectly firm and I have a feeling it will be an amazing nursing pillow.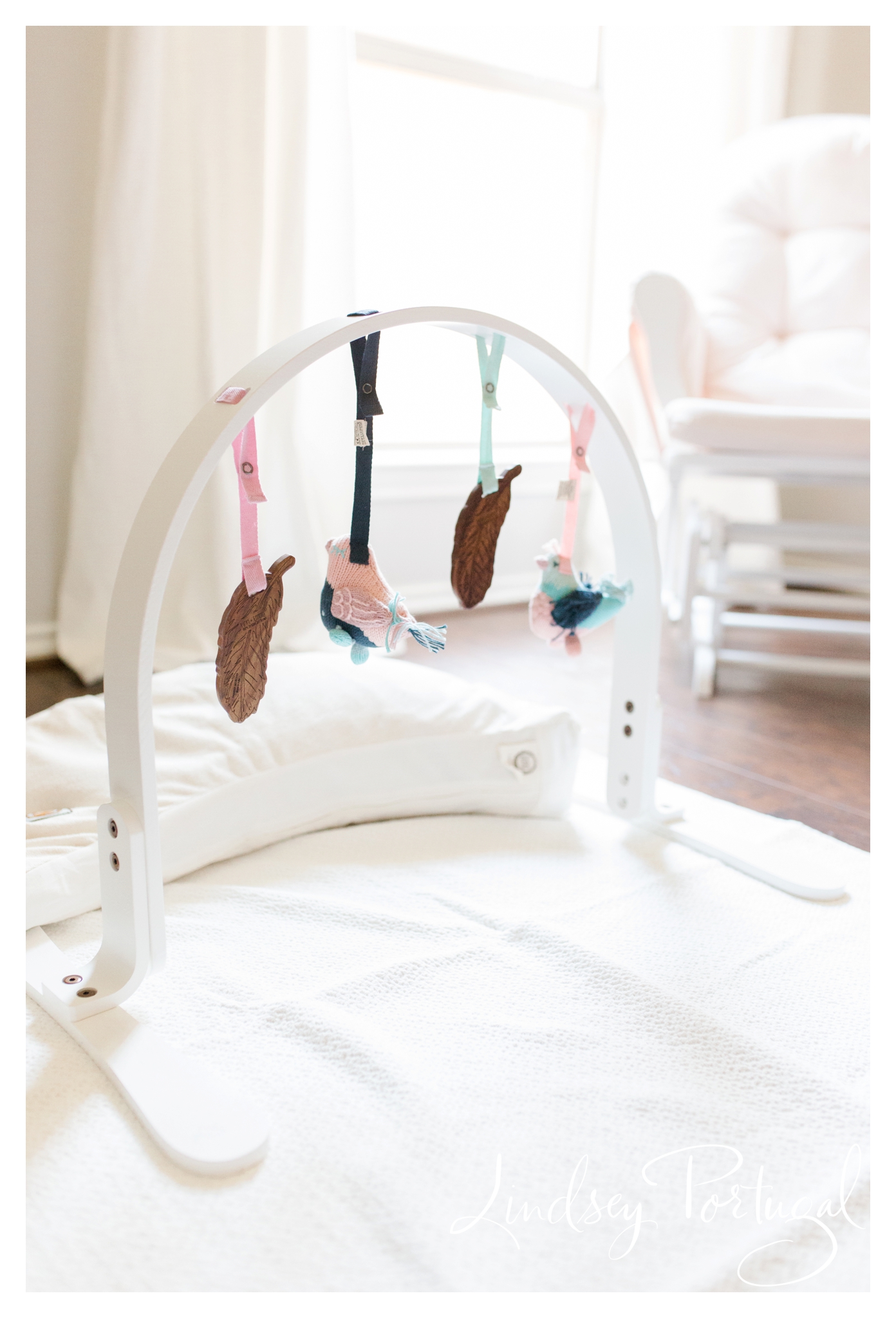 I haven't tried these wipes yet. However, I have heard great things and they are pretty much one of the most natural options on the market! I will make sure to follow up on the blog regarding their performance!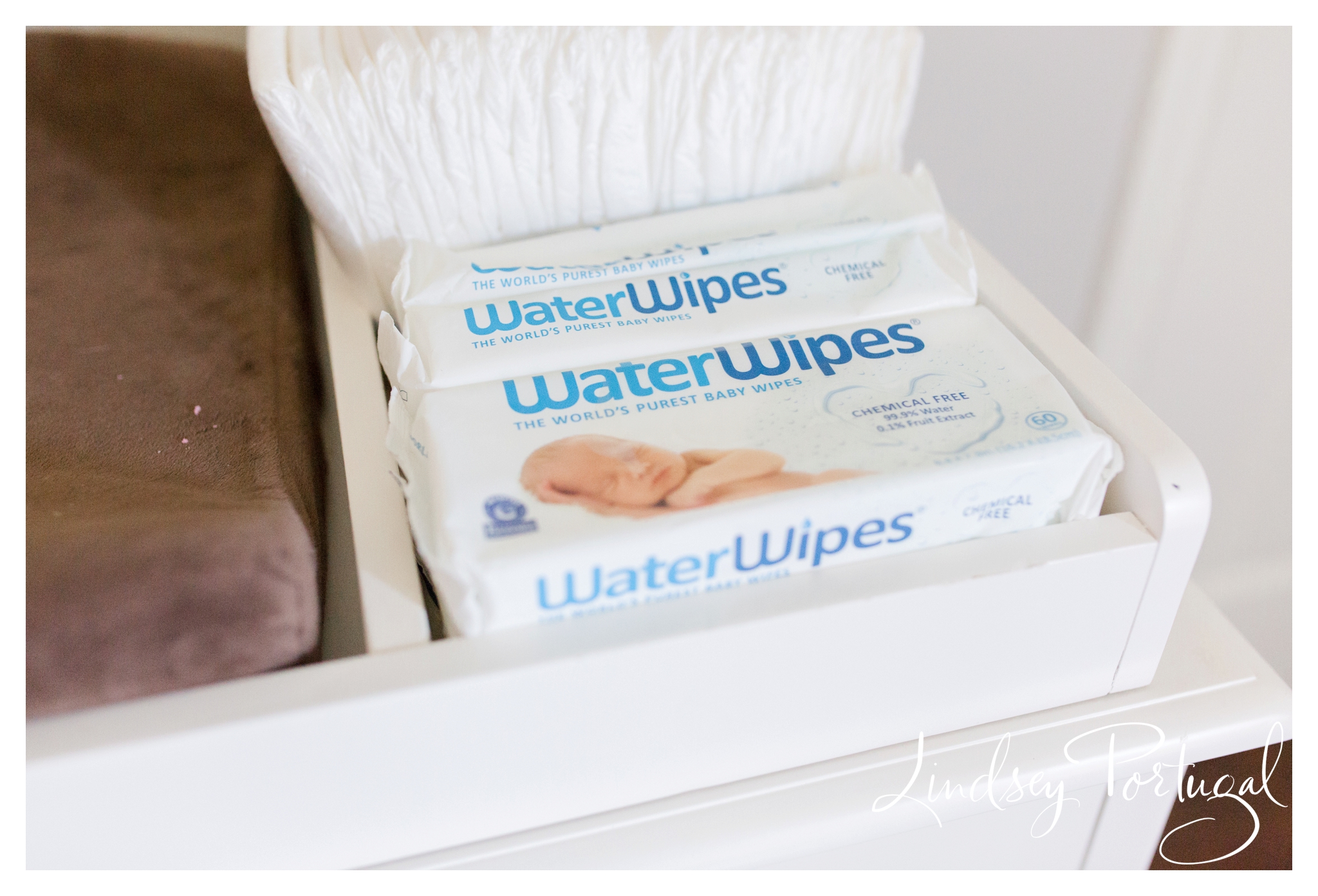 Here is my crib bedding. It is from Land of Nod and is organic cotton. It is part of the Well Nested collection and matches the bedding that is in Noelle's bedroom. I love that I was able to coordinate the two rooms in a subtle way.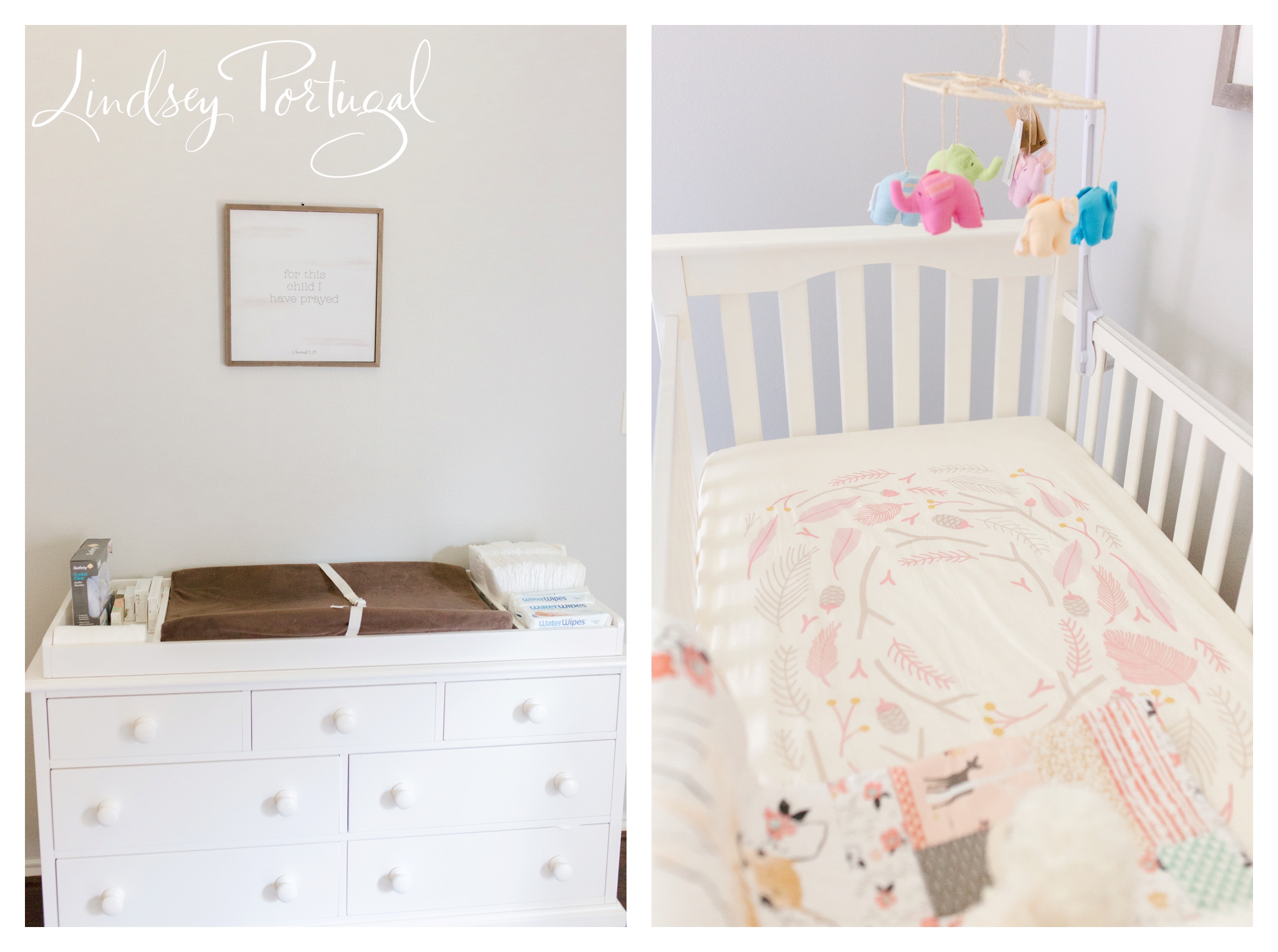 The art is a custom piece made by me! If you are interested in a custom piece I would love to work with you! The mobile (although I will admit doesn't fit the "woodland" theme), is made by Amani Ya Juu. I purchased it through Mercy House and it is fair trade. 🙂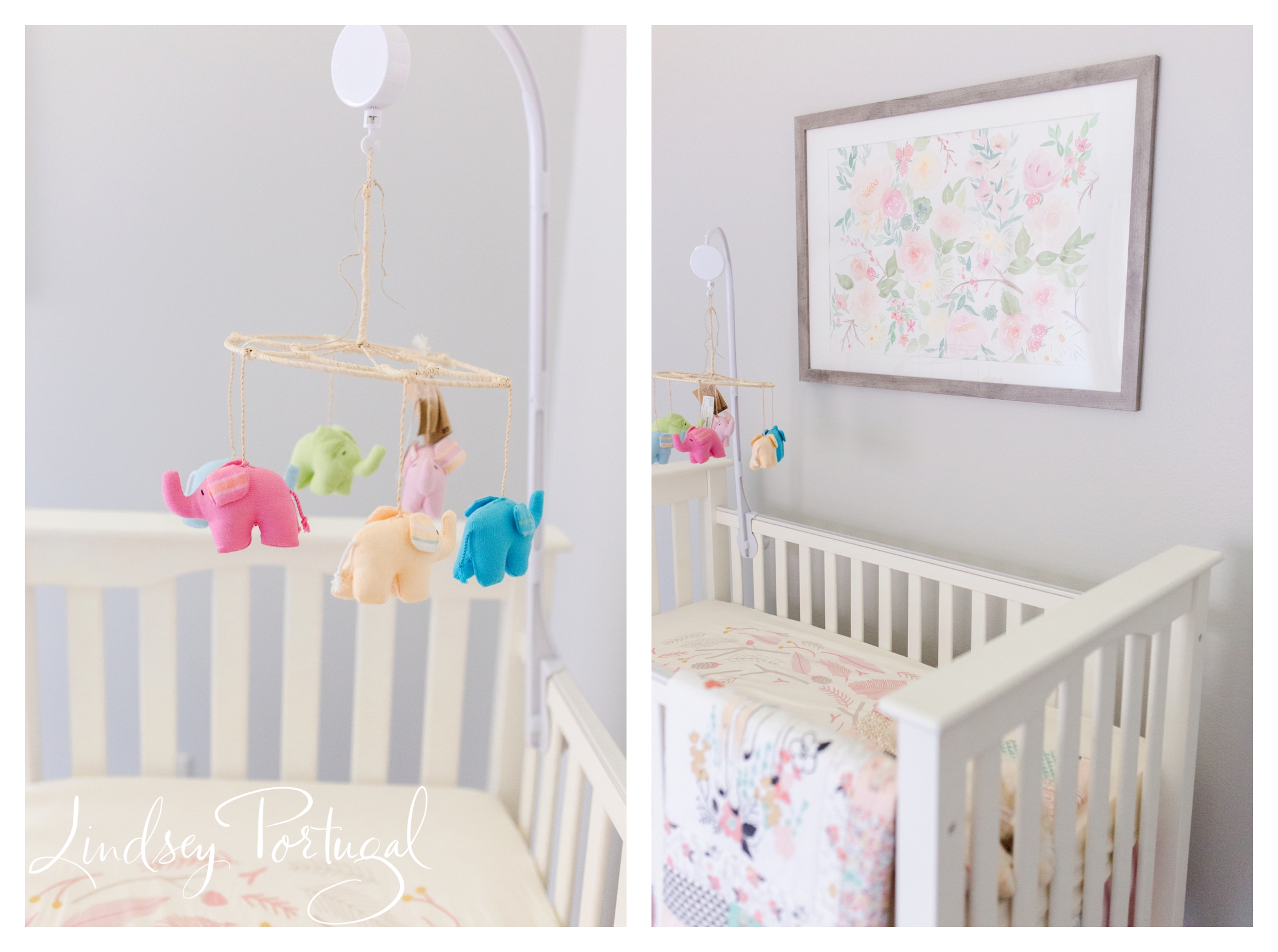 Here is Juliet's baby book. I can't wait to review this book on the blog! I bought this exactly same baby book for Noelle and I loved it. I looked at some different books this time around and I didn't find anything I liked nearly as much. This book is from the vendor Ruby Love Designs on Etsy. I love how you can order special pages that fit your needs. It also is relatively affordable compared to others I have seen. The teething toy seen here is from Finn and Emma (see link above).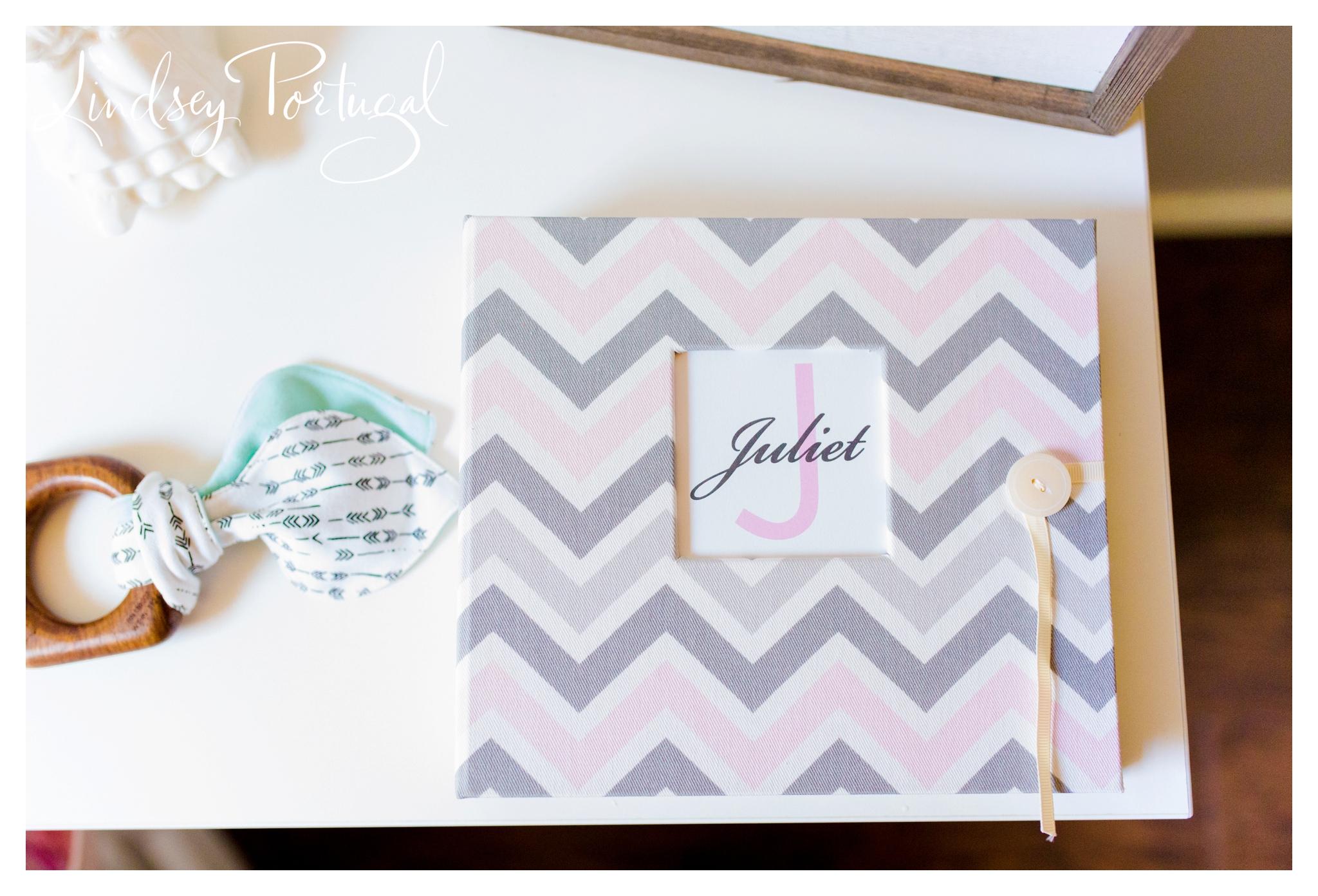 I linked a lot of the items above throughout the post but here are some items that I didn't link:
Crib and Dresser – Pottery Barn Kids
Paint color – Sherwin Williams Repose Grey
Antlers – Target