So if you have known me for any period of time you probably know that I love flowers. Almost every party that I throw, I do my own floral arrangements. For some reason I find it cathartic and relaxing. I also love to arrange artificial flowers. This is part of the reason that I created my daughters floral letters (which you can see here). So when I needed a new wreath, I decided to try my hand at this DIY floral wreath.
I really love lambs ears. We used to have lambs ear plants in our yard and maybe I will have some again! So I wanted my wreath to have a base of artificial lambs ears. (As as side note, I considered doing a magnolia leaf wreath because I know those are super popular but I figured I might as well do something DIFFERENT). I went to Hobby Lobby because I love their floral selection more than other stores. I lucked out to find a lambs ear base wreath (score!). It wasn't on sale like the rest of the floral pieces but I had a 40% off coupon.
This project is really super easy though. All you need is:
A base wreath (of you can make one pretty easily using some long floral stems and floral wire.
Some large floral roses (or other flowers you want)
Some small accent flowers or buds
Hot glue and hot glue gun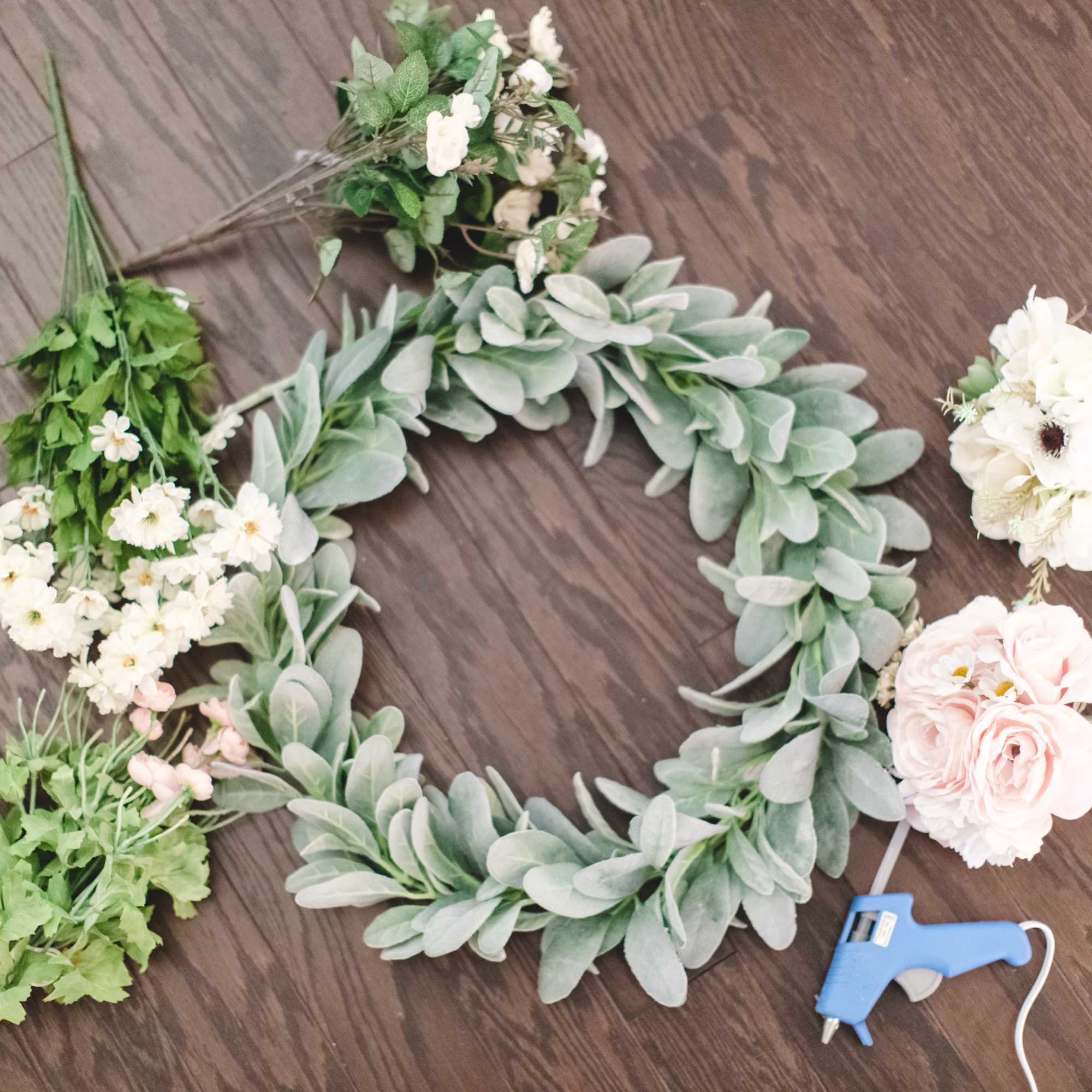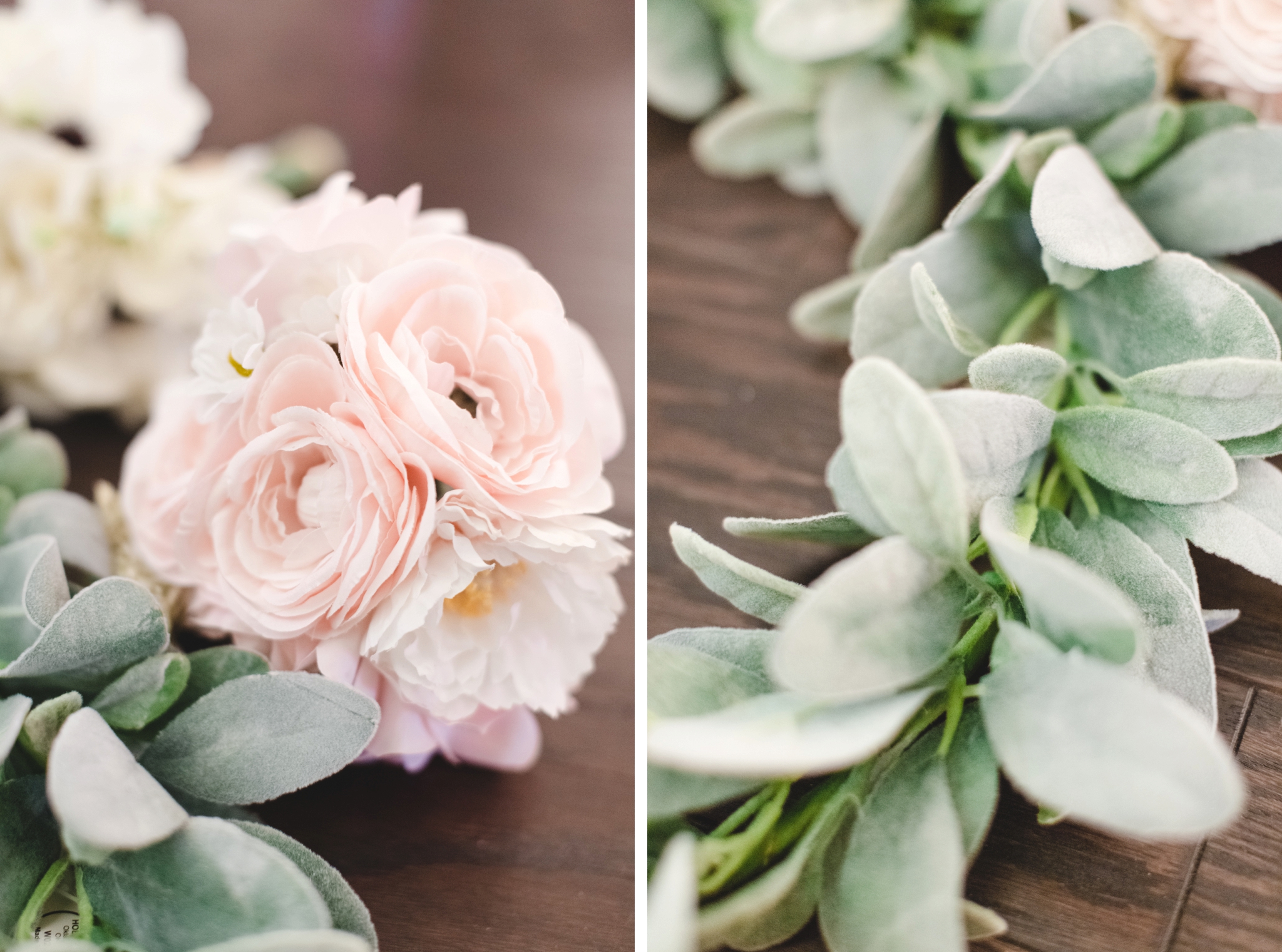 Then you put it together! I pull each flower off the stem and then use a LARGE amount of hot glue on the base. Then I attach it to the stems of the wreath (not the leaves of the base or they will flop around). Usually I like to work in three's for the larger florals. So three white roses, three pink roses, then sprinkle the little accents throughout. You don't want to overwhelm the greenery so make sure you don't overload with flowers.
Then you can hang it with a command hook or a wreath hanger. I decided to use a command hook this time because we have a glass panel on our door where it would fit nicely.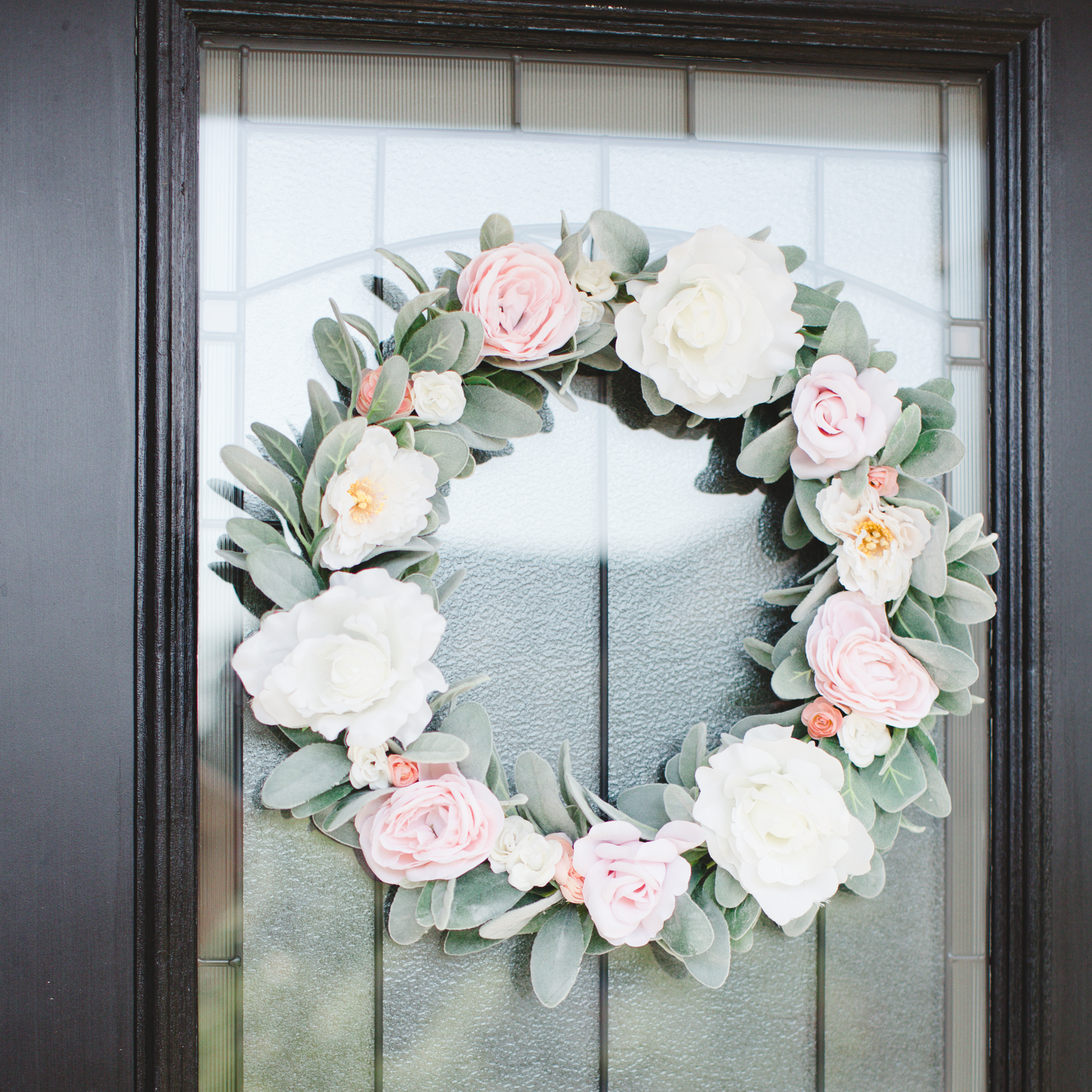 What do you think? Leave a comment below!