Here it is! My gift picks for Black Friday-Cyber Monday. Many of these items I use personally and love. A lot of these links are my affiliate links but some are not. Some of these companies haven't released their sale details yet (but will be releasing soon) so please stay tuned and keep this post as a reference for sales!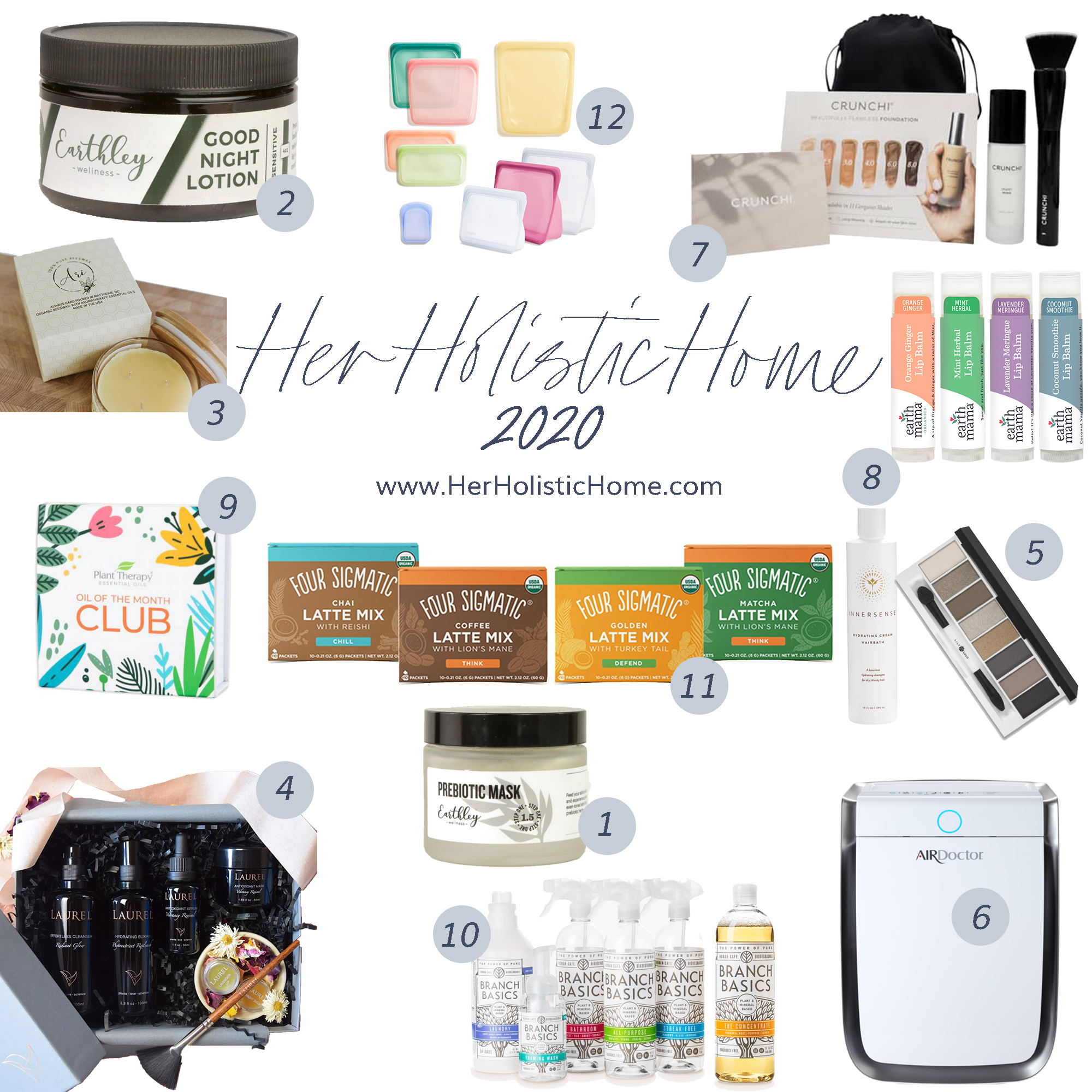 Earthley has so many products. They just recently launched a skincare line. I haven't tried it but I have heard great things. I feel like skincare is such a great gift for Christmas. Many of the brands I am sharing here include skincare (Laurel, Earth Mama, Crunchi, etc). This prebiotic mask seemed to be the most unique!
Deal: 20% off site wide
Dates: 11/27-11/30
https://www.earthley.com/product/prebiotic-mask/ref/LindseyPortugal/
2. Earthley Products
As I mentioned before, Earthley has so many products. I broke them into two categories. I absolutely LOVE and personally use their magnesium lotion. It is such an easy way to get magnesium that bypasses your gut and doesn't ITCH!
Deal: 20% off site wide
Dates: 11/27-11/30
https://www.earthley.com/product/good-night-lotion/ref/LindseyPortugal/
Bonus: Get something for your man too. This could make a great stocking stuffer.
https://www.earthley.com/product/smooth-soft-beard-oil/ref/LindseyPortugal/
3. Wellness by Ari Candles
I LOVE these candles. I really cannot express this enough. They burn clean, produce an amazing long lasting scent (without artificial fragrance). Buy one for later in the year, and buy one for the holiday season!
Deal: None that I am aware of
https://wellnessbyari.com/?ref=aeglays-urdc
4. Laurel Skin Care
I love the Laurel Skin Care line. Otherwise shop their normal gift sets on their website. I am not an affiliate for Laurel but I still love them!
Deal:
20% off site wide with code: THANKFUL
Free Eye serum with $300 purchase
They have some amazing new sets (mini mask selection for $86)
Dates: 11/27-11/30
https://www.laurelskin.com/product/replenish-full-set/
5. Natural/Non-Toxic Makeup and Products from the Detox Market
Picking one product from this fabulous store is impossible. I buy almost all of my natural makeup from the Detox Market. They offer samples as well. They have natural shampoos, skincare (including Laurel skincare!), and natural makeup.
I personally love the Alima Pure and Lily Lolo eye shadows.
https://shareasale.com/r.cfm?b=1434347&u=1921152&m=54367&urllink=&afftrack=
Deals:
Spend $100 get $15 off –Code: BF15OFF
Spend $200 get $30 off plus full size OSEA Anti-Aging Body Balm – Code: BF30OFF
Spend $400 get $80 off Plus Detox Mode Happening Scrub and full size OSEA Anti-Aging Body Balm – Code: BF80OFF
Dates: Starts on 11/24/2020
These brands are excluded from the totals: Laurel Skincare, May Lindstrom, Vintner's Daughter, Josh Rosebrook and KYPRIS Beaut
Note: If you are not using natural makeup, I would highly encourage you to make the switch. What you put on your face every day DOES affect your entire health. Many girls end up with thyroid issues because of the makeup that they use. The Detox market is a great place to start. They have a list of banned ingredients. They also have an amazing sample program. I RARELY put in an order without also buying samples of other products!
6. Air Doctor
I love air doctor. We have three different types of air filters in our home, and air doctor is by far my favorite. It automatically adjusts the speed of the filter based on how dirty your air is! It also tells you when to change the filter. Compared to my other filters it is also relatively quiet.
Air Doctor – $329 with free shipping! $300 off the normal price!
https://www.airdoctorpro.com/?aflsubscription=1
Dates: Starts now – 12/4/2020
7. Crunchi Makeup (BLACK FRIDAY SALE!)
Crunchi is running some wonderful deals. Crunchi does not typically offer sales so this is a big one!
I personally love Crunchi's lipsticks and lipglosses.
www.crunchi.com/brittanyengebretsen/event/16175
Deal:
50% off the brow gel
Get the Entire SKIN CARE LINE for only $108 (vs $174)
25% off Eye shadows
35% off Translucent finishing powder
Dates: 11/27
8. Earth Mama Angel Baby
Earth Mama Angel Baby has so many WONDERFUL products especially for moms and babies. If you are pregnant or are looking for some "baby stocking stuffers", this is a GREAT source.
https://shareasale.com/r.cfm?b=1547565&u=1921152&m=22557&urllink=&afftrack=
Deal: 30% off – CYBERMAMA30
Dates: 11/25-11/30
9. Plant Therapy Essential Oils
I love Plant Therapy Essential Oils. I have many of their fall oils and their entire holiday oils collection (they are sooo yummy smelling!). Plant Therapy offers free shipping and their black Friday says are coming. I can't release them until 11/27 so stay tuned!
https://www.pntrs.com/t/SUNISk9HS0lDSEhGSUlPQ0dNTkpKSQ
Deal:
$10 off purchase of $30+
$25 off purchase of $70+
$55 off purchase of $150+
Dates: 11/27 ONLY!
For some wonderful gift ideas! They also have an oil of the month club which I think is really unique!
Shipping is FREE!
10. Branch Basics
Ya, I know… cleaning supplies aren't typically a desired Christmas gift but I still wanted to include Branch Basics. I just feel like they are different and honestly, I would LOVE to get a starter set for Christmas (if I didn't already have one!)
I love Branch Basics and I use them for almost all my cleaning (other than laundry!)
http://branchbasics.refr.cc/lindseyportugal
Deal: 20% off kits + free shipping!
11. Coffee and Mushrooms
I love these coffees. I actually subscribe to their monthly program where they ship it to me automatically. I love the instant packs where you just add hot water. It is so convenient!
Deals: They are having 50% off certain sets and 20% off of other products individually.
This personally is my favorite one
https://us.foursigmatic.com/products/mushroom-coffee-with-lions-mane-chaga
They also have a sample available for 50% off!
https://us.foursigmatic.com/products/mushroom-latte-bundle-1
These would make great stocking stuffers over the traditional candy!
12. Stasher Bags
These are one of my favorite holistic products. We used ziplock bags like they were going out of style. I absolutely LOVE these. They are easy to close and open (MUCH easier than ziplocks especially for the kids).
https://stasher.thj6q2.net/6vdzb
Deal: 30% off NO CODE NEEDED
Dates: Now- 11/30