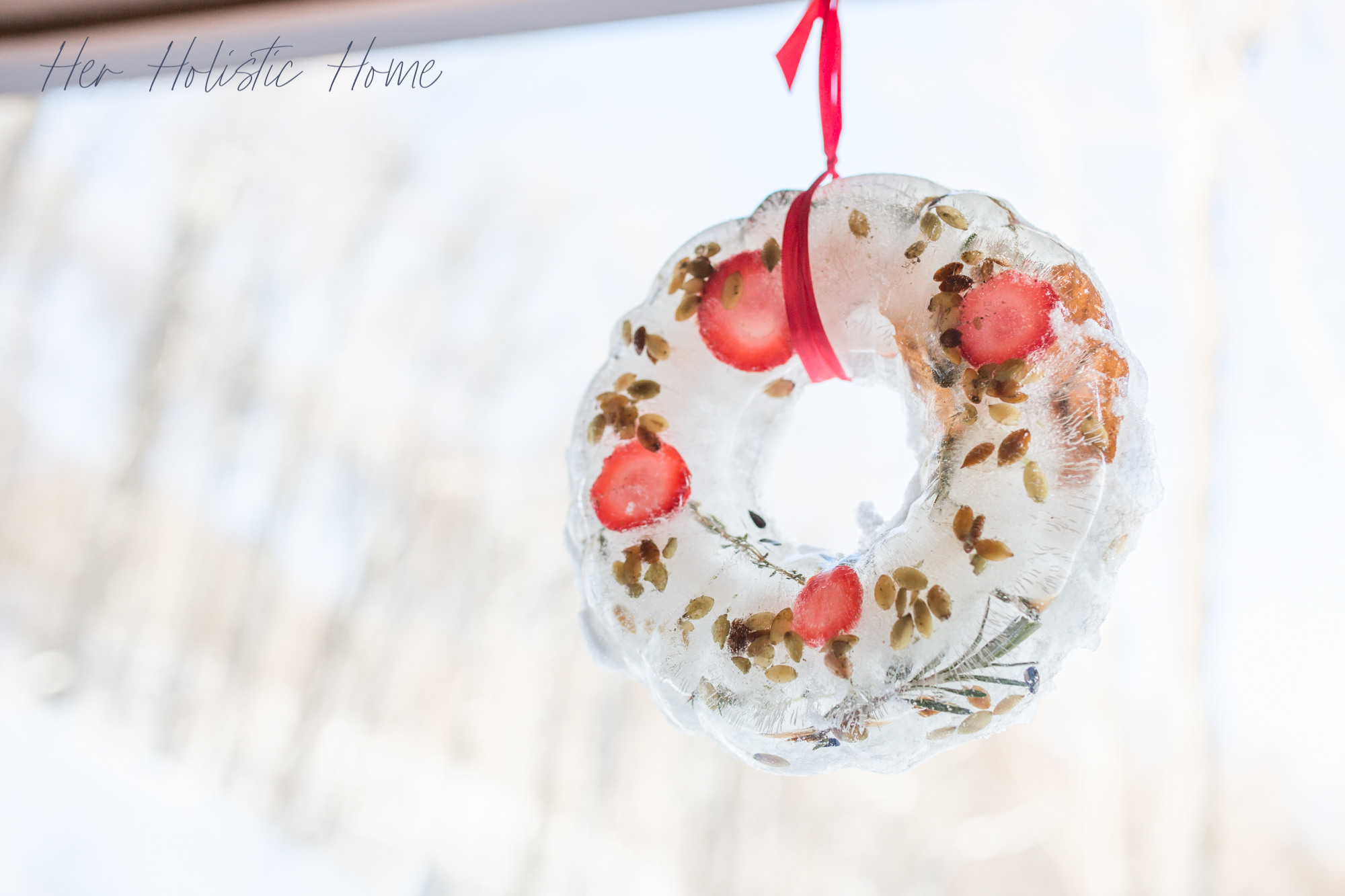 I first saw this winter wreath project on the 1000 hours outside blog or Instagram (honestly I can't remember). Then over the years, I have seen other variations and posts. I decided to try my own hand at this wreath since we have been living in the TN mountains the last couple of months.
Where I previously lived, it wouldn't be cold enough for one of these to freeze outside the freezer. If it did freeze, it wouldn't remain unfrozen for long. Being in the mountains for the winter definitely gave us the opportunity to do the project.
I was actually quite impressed with how these turned out. We decided to do them as an afterthought when we were already somewhat snowed in. Therefore, I had to make do with whatever we had in the pantry or fridge for the decor items.
We used:
Bundt Pans ( I normally don't use non-stick pans at ALL but these weren't going to be eaten and they were all we had)
Cut up strawberry slices (I have seen people use orange slices, flowers, or cranberries – we just used what we had)
Thyme, Rosemary, and Sage (I had a pack of "poultry herbs" that were about to go bad so I figured that they would make beautiful greenery)
Bird Seed and Pumpkin seeds
The girls definitely enjoyed getting to put all the different ingredients in the bowls. I did find the more you put in – the better. The water makes the ingredients move around, so don't expect anything to stay where you put it.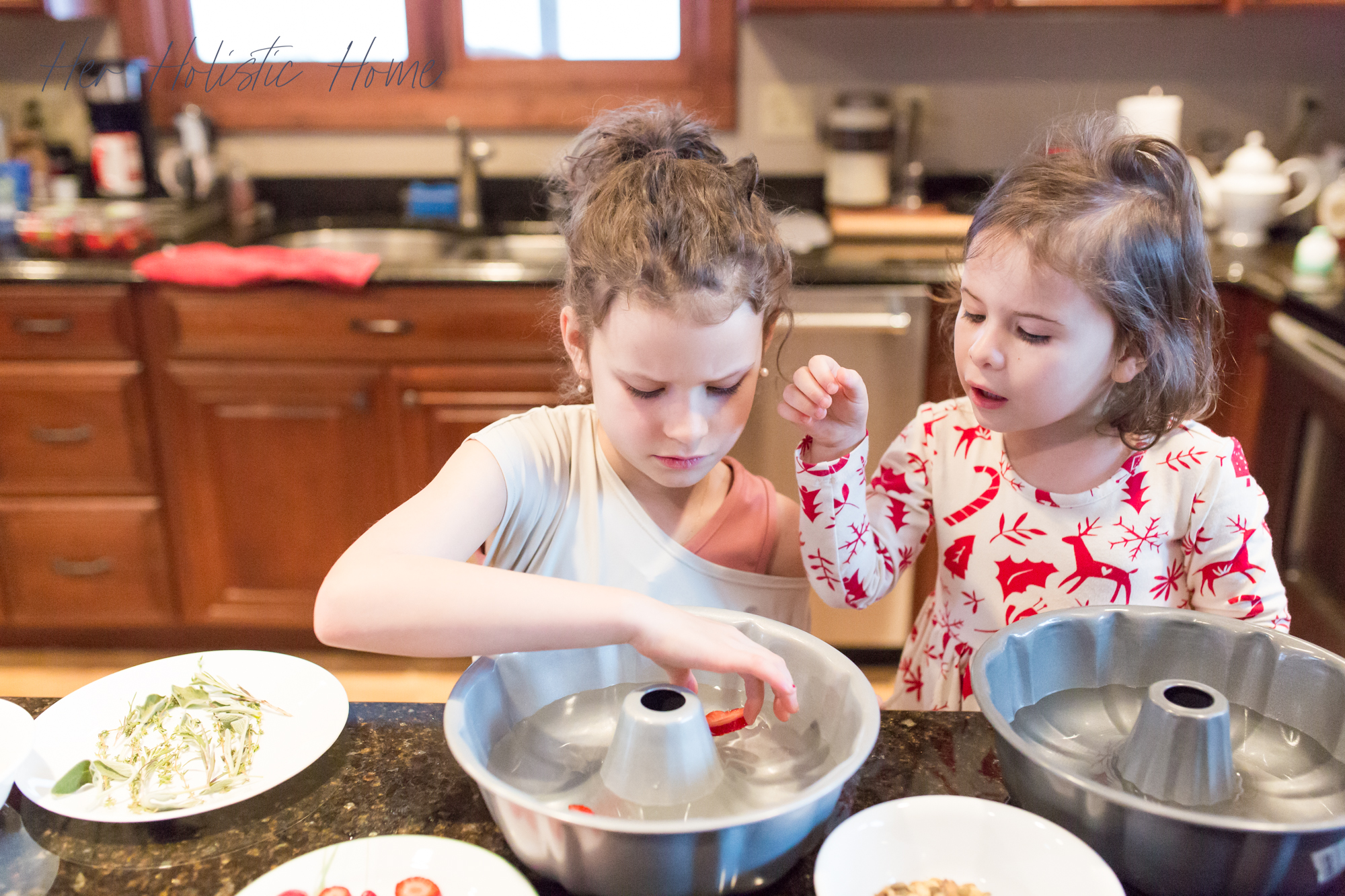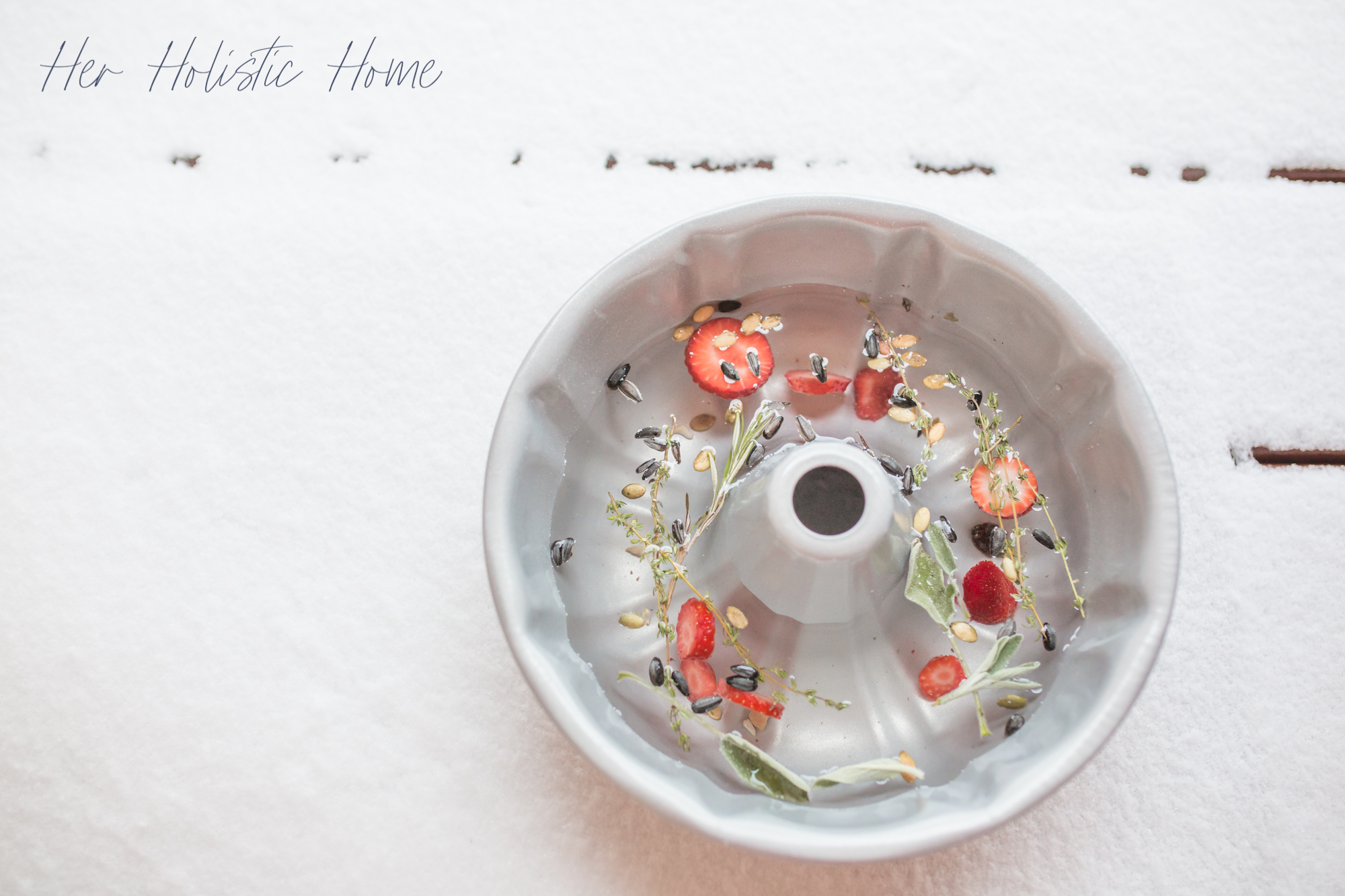 Honestly, I am so impressed with how they turned out. Ours did end up getting some extra leaves in them and some snow on the backside because we let them freeze outside vs in the freezer.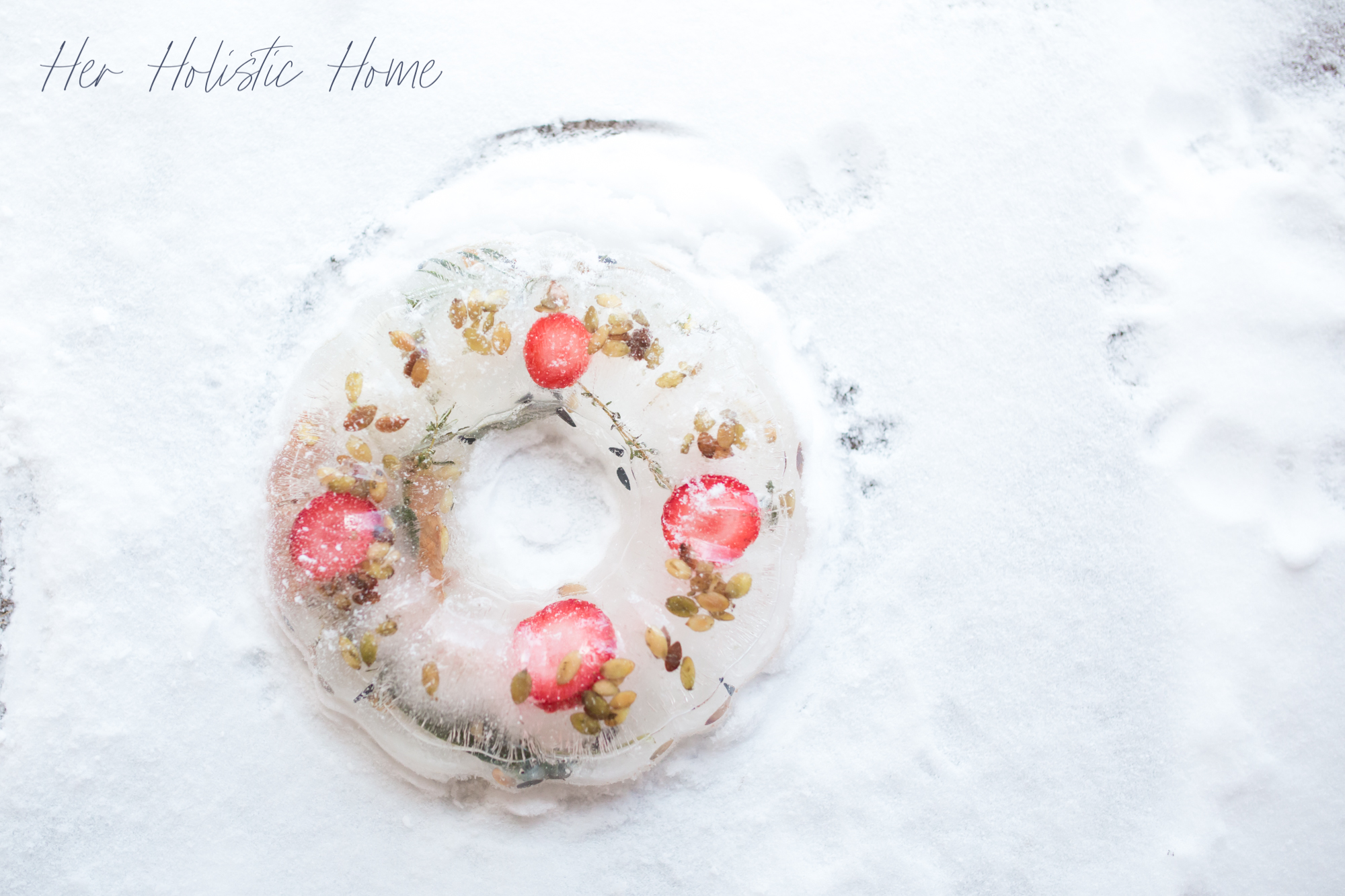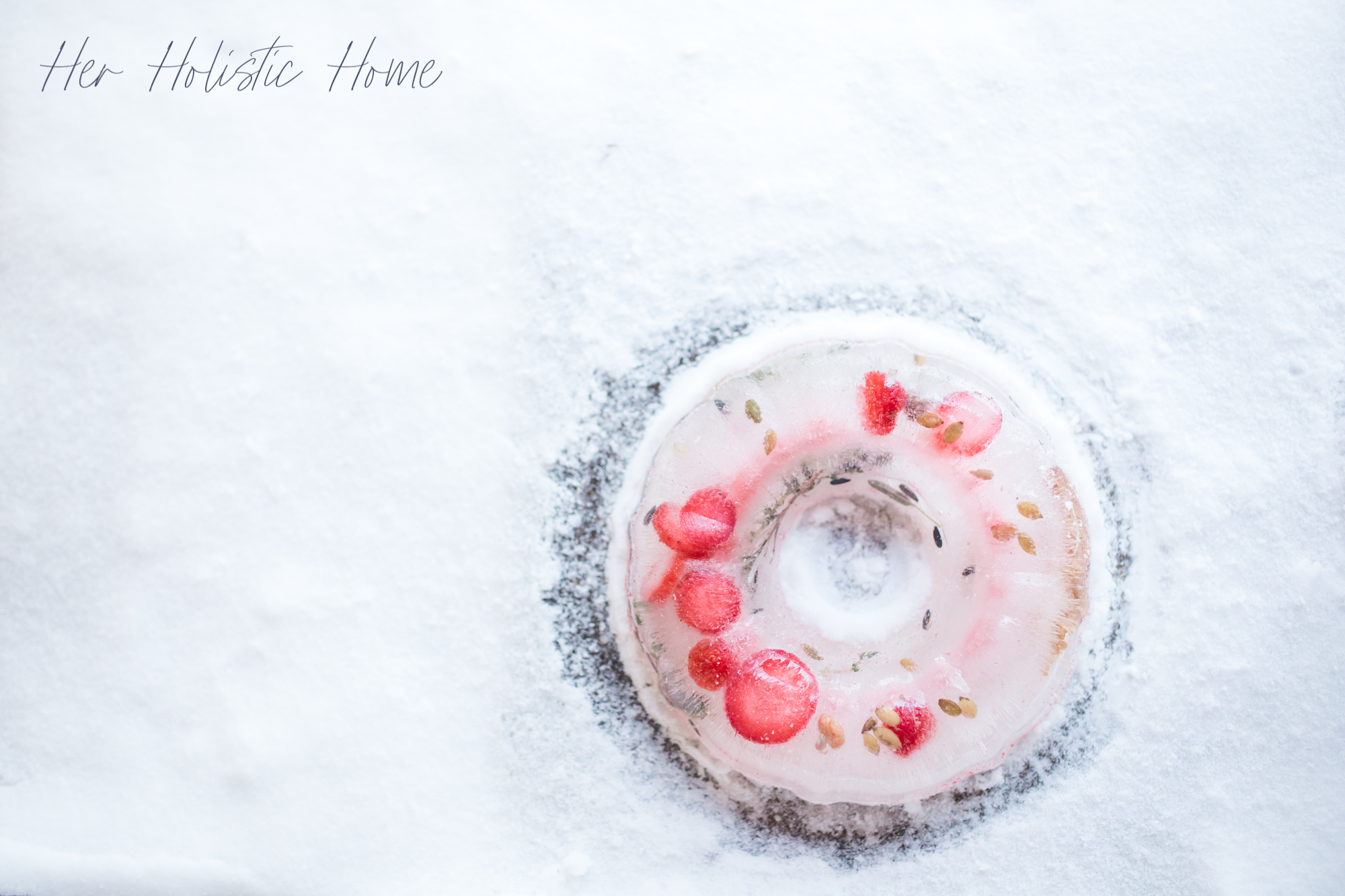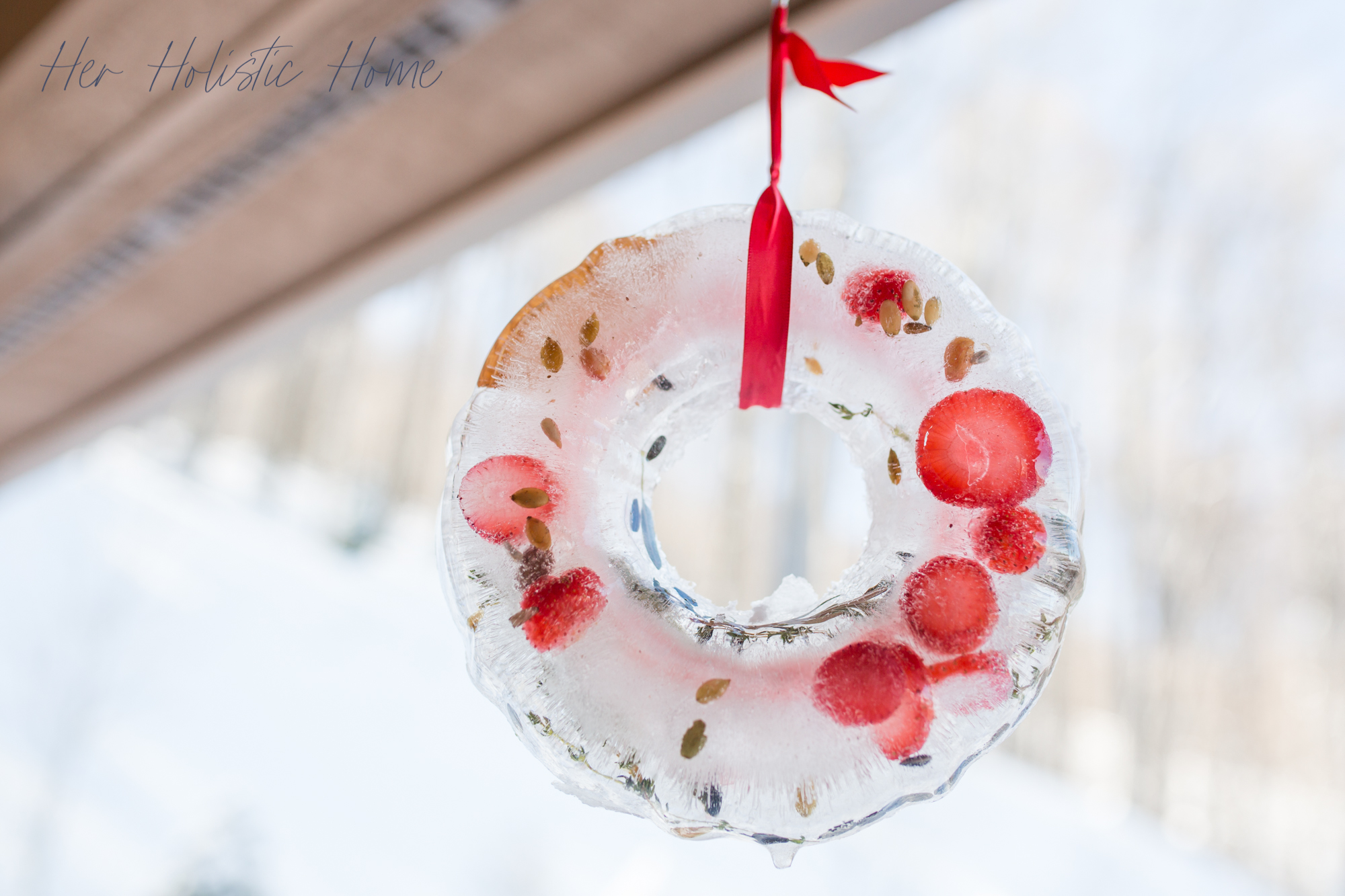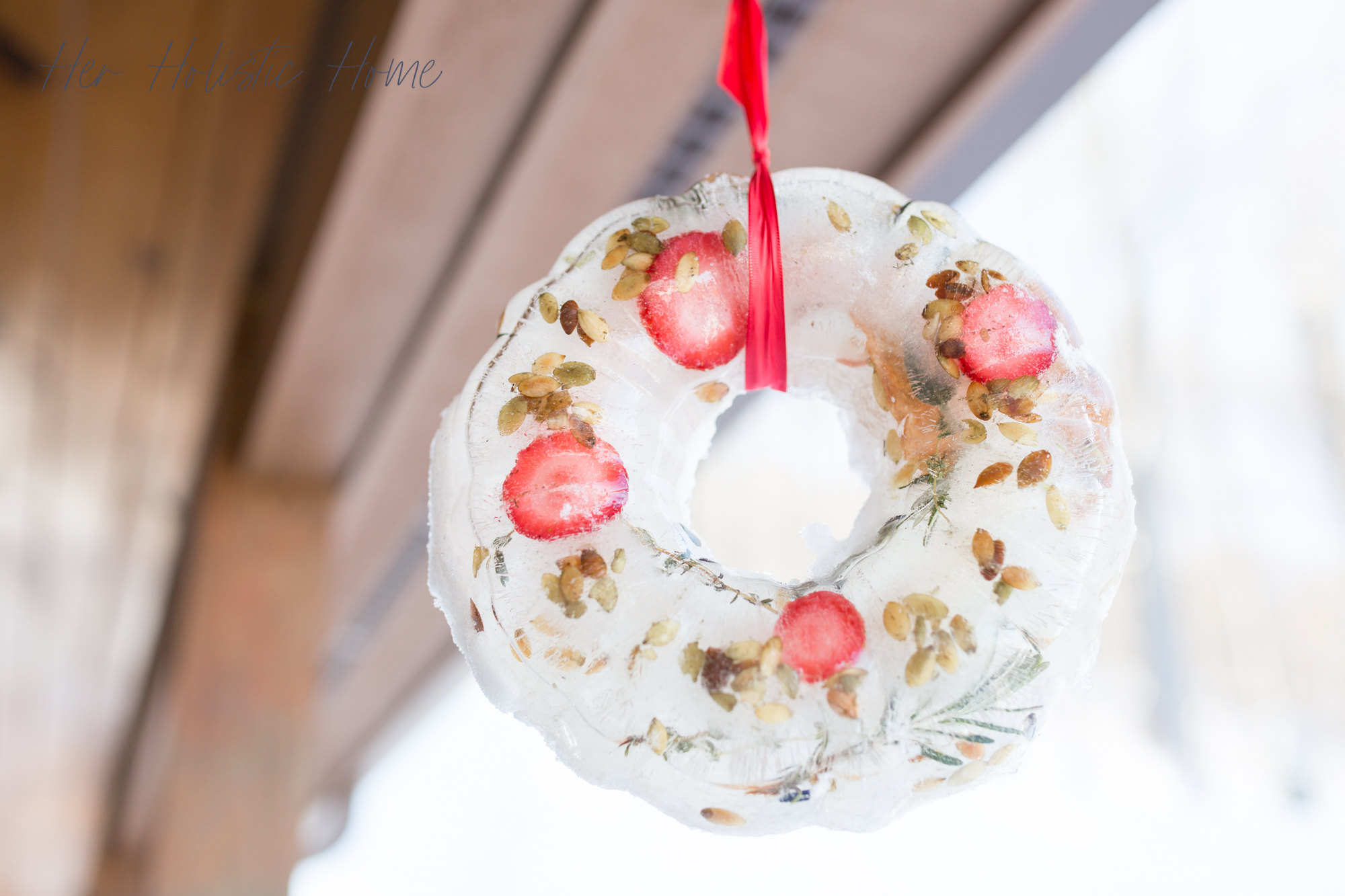 This is definitely a project we will do again in the future! Try it with your own spin! I loved using edible items because I figure after it melts the birds can eat the ingredients.