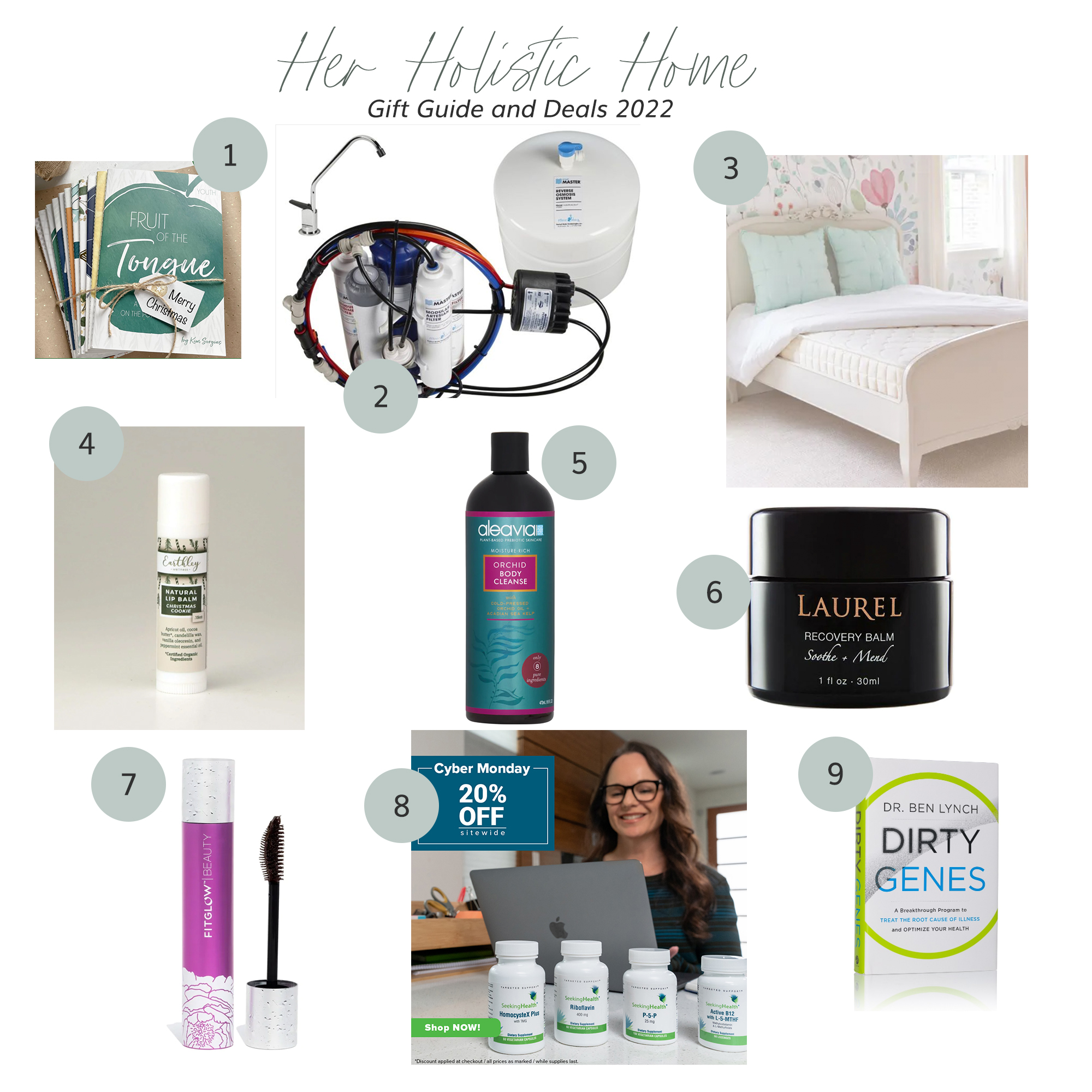 In lieu of my podcast episode I am bringing to you a small gift guide for Christmas. I will be honest in that I never wait for these deals! I always want my shopping done before Thanksgiving. Some of these products I am an affiliate for, and some I am not. Some have deals and some do not. I will try to break some of them out here.
Not Consumed – Not an Affiliate as of the time of this post – This company produces amazing Bible studies, advent guides, prayers journals, and homeschooling materials. I WILL PERSONALLY be taking advantage of this deal. I love everything from this gal. These make great stocking stuffers for kids, and the prayer journal is a great gift for the adults. They have multiples of deals going on for this weekend starting NOW.
Reverse Osmosis Water – Clean water for Christmas? This system is under the counter and the one we have personally, but they have above the counter systems as well.
Earthley Lip Balms – These are great stocking stuffers and safe for kiddos too! Earthley also has tinctures, herbal baths etc etc. 20% off site wide on Black Friday!
Aleavia Body Wash – I love this body wash! They use natural oils for fragrance vs any artificial garbage. It is also a prebiotic body wash so it doesn't strip your skin of beneficial bacteria.
Laurel Recovery Balm – I put this balm on my face every night. It is so hydrating. I also use it for cuts and healing. It is really an amazing herbal balm.
Makeup/Mascara – Look y'all – clean makeup is EXPENSIVE. So buying it as a gift is perfect. I love this mascara by Fitglow beauty. There are several items at the Detox Market that I love. Multiple deals on the Detox Market depending on how much you spend.
Seeking Health Supplements – I know supplements would be a weird gift but they are still on sale for Black Friday. 20% off store wide. Electrolytes could be a decent stocking stuffer.
Dirty Genes – This is a GREAT book for a gift. I love the information in this book and the ability to analyze your own genes. Clean up your "dirty genes" and also recognize that supplementing is not ALWAYS the answer. 20% off store wide
Bonus gift idea: I thought of this one at the last minute. A fermentation kit! I love mine. I talk about it here. Check out the kit I purchased at – https://www.masontops.com/collections/fermentation-1/products/complete-mason-jar-fermentation-kit-product-information